ACEP Prescribes Stiff Punishment For OMCs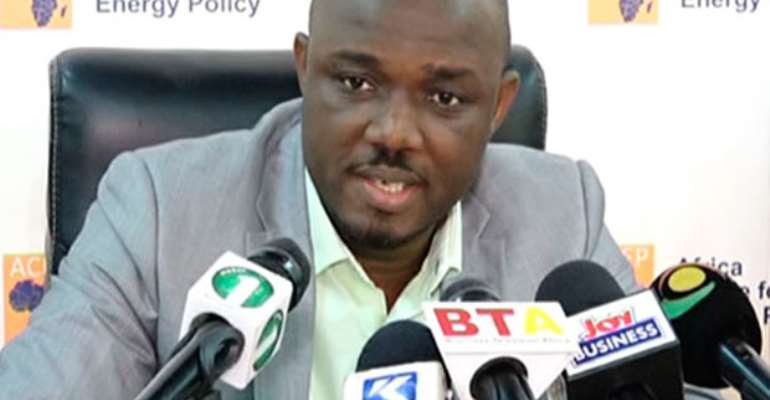 The Africa Centre for Energy Policy (ACEP) has called for stiff punishment for owners of service stations that violate safety standards in the sale of petroleum products.
In a statement issued yesterday in Accra and signed by Benjamin Boakye, Executive Director, it said owners of petroleum products stations must know that they have a responsibility to train their staff on health and safety, ensure structural integrity of their installations, and ensure that everything humanly possible is done to prevent leakages and explosions.
"This prevents a policy decision that bundles undisciplined business owners with the disciplined ones for sanction. Product stations that fail to comply with safety standards must be made to compensate all affected persons and have their licences revoked to incentivize compliance within the industry. The sanctions must include possible incarceration of the owners of the service stations, if negligence can be attributed to them."
It added that "public education must be strengthened. Many citizens die annually from gas explosions as a result of poor observance of basic safety rules, which may even be a bigger problem than what gets national attention. There is the need for public education on what activities can be carried out around petroleum products service stations. In the same vein, persons who continue to operate in restricted areas despite warnings from authorities must be forcibly removed and dealt with."
Advice to government
ACEP also said it wants to see a shift from the government's business-as-usual responses to a comprehensive action that deals with a system that enables the unfortunate to continue to occur.
"The government should end the usual approach of prescription from the same institutions that have failed to deliver on their job, for which reason explosions have sequentially occurred over the years. Ghana needs to find a fix for the institutional weaknesses that endanger citizens' lives by commissioning an independent examination of the regulatory regime for an objective solution thereto."
It attributed the gas explosion to the failure of institutions that have the mandate to check, monitor, and sanction the distribution of petroleum products in the downstream sector.
"The minimum requirements for a gas station to be built and sustainably operate are a licence from the National Petroleum Authority (NPA), an environmental permit from the Environmental Protection Agency (EPA), fire certificate from the Fire Service, and a building permit from the Town and Country Planning authority, as well as Local Government.
"These authorities have a duty of care to ensure that the safety of Ghanaians is paramount in the siting and operation of these highly flammable petroleum product stations by ensuring that business owners adhere to zoning regulations and health and safety standards to protect lives and properties. Unfortunately, the duty of care is taken for granted as a number of these high risk businesses are licensed to operate right at heart congested public areas, and sanctions are rarely activated to ensure compliance."
Negligence of local authority
The Atomic Junction explosion happened at a location where the local authority takes taxes every day from 'trotro' and taxi drivers in the makeshift lorry station, which sits in the middle of three petroleum products filling stations.
At the same enclave are food vendors whose daily operations involve public exposure to naked fire. What's worse is that the technical, structural, and environmental integrity of the exploded gas installation was weak, pointing without doubt to the inefficiencies of the authorizing bodies. Unfortunately, these authorities who fail to do their work are often times the very ones that congregate as the extracted few to find the solution to the problems they initiate.
To adequately and effectively deal with the recurrent explosion of petroleum products service station, there are systemic challenges that need broader consultation for a swift, independent and comprehensive solution.
Technical audit
ACEP therefore recommended that an immediate technical audit must be conducted on all petroleum products service stations.
"The assurance of the structural integrity of all service points across the country is urgently needed. This is important to ensure that another explosion is not in the loom. Consequently, an independent technical audit must be conducted on all stations to ensure that those found not to be compliant with safety standards are closed, and their further existence carefully assessed."
Also, it said an independent consulting firm must undertake forensic examination of the regulatory regime.
By Samuel Boadi