The Power Of The Adolescent Girl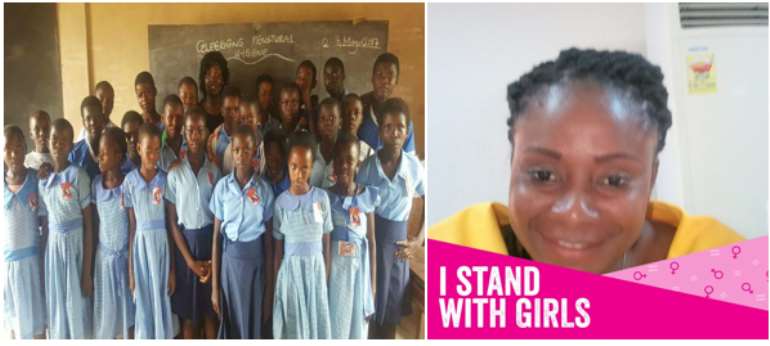 Today Dels Foundation joins the rest of the world to celebrate International Day of the girl Child under the theme; "The Power of the Adolescent Girl: Vision for 2030
In Ghana, the Adolescent girl who used to be relegated to the kitchen is now empowered to stay in school and many Adolescent girls are now fully developing their potentials, however more needs to be done to address their distinct needs. The Adolescent girl is very powerful beyond measure.
The Adolescent girls is calling for an end to child marriage which steals the joy of their childhood, an end to gender disparity, and end to sexual abuse and an end to all forms of discrimination
The Adolescent girl envisages a world where they have access to sexual and reproductive health information and services and possess the knowledge and confidence they need to make the right choice for a healthy life
A world where every girl can enter freely into a productive adulthood because she is educated, healthy, free from sexual transmitted infections, such as HIV and not exposed to violence and unintended pregnancy
A world in which girls have no limits on their aspirations for the future, no matter where they are born
A world where every girl is treated with dignity and respect in equal measure with boys
Through our Pride of Being a Girl conferences which started in 2015, Dels foundation has empowered over 300 young girls and harnessed their potentials to be change agents in their communities, The Adolescent girl is intelligent, bold and should be empowered to make impacts.
We will also like to use this opportunity of the International Day of the Girl Child to call on the government of Ghana to consider giving out free sanitary pads to adolescent girls in schools; also menstrual hygiene should be thought to adolescent young girls by parents and Teachers.
We urge parents make time to talk to their adolescent girls, they have a lot of challenges at this stage of their life and they need a lot of parental friendship which if they do not get will lead them to take all forms of advice from their peers.