Pakistan, Qatar, Turkey: Time For Trump's State Department To Call Them Sponsors Of Terrorism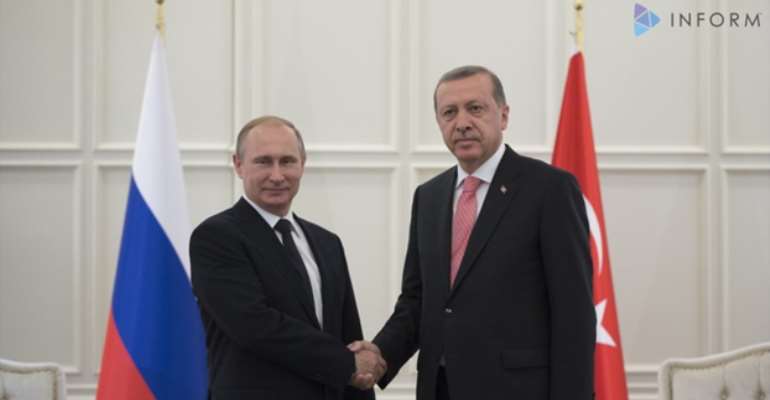 Since 1979, the State Department has maintained a State Sponsor of Terrorism list. Three laws inform the designation: (1) The Export Administration Act of 1979 ; (2) The Arms Export Control Act ; and (3) the Foreign Assistance Act . If the secretary of state determines a country "has repeatedly provided support for acts of international terrorism," onto the list it goes. Libya, Iraq, South Yemen, and Syria were charter members of the list, and Cuba, Iran, and North Korea all joined in the 1980s. In 1993, Secretary of State Warren Christopher added Sudan, which at the time hosted Osama Bin Laden.
Over the next several years, however, the State Department removed most countries: South Yemen left the list in 1990 when, upon Yemeni unification, it ceased to exist, and Iraq was removed after Saddam Hussein's ouster. Secretary of State Condoleezza Rice removed both Libya and North Korea less because either state abandoned terrorism , and more to advance unrelated diplomatic initiatives. Secretary of State John Kerry acted similarly with regard to Cuba.
Today, only Iran, Syria, and Sudan remain listed, and it's likely that Secretary of State Rex Tillerson will remove Sudan soon. The shrinking of the state sponsorship list against the backdrop of worsening terrorism, much of it supported by governments, highlights how subjective short-term diplomatic considerations corrupt what should be a tool to pressure states to stop using terror.
It's time to return the terror list to its original purpose: calling out states which embrace terrorism, no matter whether they are U.S. allies or not. Certainly, Iran and Syria deserve to be on the list. The Palestinian Authority would too, if it was a state. Rice removed North Korea for all the wrong reasons, and the Trump administration should rectify that mistake. But, what about the other countries that have never been on the list but deserve to be?
Consider Turkey: Under President Recep Tayyip Erdogan, it has enabled and supplied the Islamic State and al Qaeda-linked groups inside Syria. A WikiLeaks dump of Erdogan's son-in-law suggested he was deeply complicit in illicit oil trade with the Islamic State. When al Qaeda in the Islamic Maghreb overran northern Mali, a Turkish ambassador sided with al Qaeda over the French paratroopers who intervened to restore order.
Erdogan's support of Hamas is both broad and personal . Three years ago, tapes leaked that seemed to suggest that Erdogan's office was using the state-owned Turkish Airlines to smuggle weaponry to Boko Haram , Islamist insurgents terrorizing Nigeria. Now, Nigerian customs have again uncovered a shipment of Turkish weaponry. That Turkish state media boasts about its ability to shoot down U.S. aircraft is just icing on the cake.
NATO member or not, Turkey fits the U.S. legal definition of terror sponsorship and has repeatedly engaged in such behavior. Designate Turkey and if Turkish officials complain, then the State Department should tell them that the way to move past the crisis is to change Turkey's behavior; no longer should sleight of hand suffice.
Pakistan, too, has escaped the state sponsorship of terrorism list for far too long. Leaders of Pakistan's Inter-Services Intelligence openly supports the Taliban. Nor is it credible that al Qaeda leader Osama Bin Laden lived in Abbottabad, Pakistan's equivalent of West Point, without senior Pakistani authorities knowing it. Islamabad continues to tolerate and support an array of terrorist groups such as Jaish-e-Mohammad, which recruited the Times Square bomber, and Lashkar-e-Taiba, responsible for the 2001 attack on India's parliament and the 2008 slaughter of tourists at a Mumbai hotel.
Occasional Pakistani government crackdowns on these groups are insincere: Even for the most high-profile terrorists, Pakistani prisons have revolving doors. Perhaps the Bush and Obama administration gave Islamabad a pass because they wanted Pakistan's logistical cooperation in Afghanistan, but it didn't work. Turning a blind eye toward Pakistani terror support cost scores of American lives, even as Pakistani leaders received billions of U.S. dollars.
It is time to hold Pakistan to account. If Pakistan then wishes to escape sanctions, it must imprison terrorists on its soil and cease any funding and equipping of them.
Lastly, there's Qatar: There's no question that the gas-rich Persian Gulf state has not only become the chief banker to Hamas, but it also finances the most radical al Qaeda-affiliated groups in Syria and Libya. It is provides a lifeline to the Muslim Brotherhood in Egypt and finances Turkey's terror-loving president. Al Jazeera Arabic, its flagship satellite station, has been caught red-handed coordinating with terrorist groups before attacks in Iraq. While Qatar signed onto the Jeddah Communique in 2014 promising to crack down on terror finance for the Islamic State and other extremist groups, it has failed to abide by its commitments.
The U.S.-leased Al Udeid Airbase, now superfluous to U.S. strategic needs, should not be a reason to avoid designation. Simply put, the State Department should hold Doha accountable for its decisions and actions. If Qatari authorities object, they would be better served by ceasing terror finance than by spending millions of dollars on D.C. lobbyists and television and Internet advertisements.
The willingness of the State Department to turn a blind eye to so-called allies' terror sponsorship undercuts the war on terrorism and leads terror sponsors to believe they can act with impunity. The situation now would be analogous to a World War II-era State Department bending over backwards to ignore German and Japanese atrocities out of fear that it might antagonize their leadership or undermine the prospects of talks.
Neither Democrats nor Republicans would allow a babysitter into their house and, out of politeness, ignore that she was a meth addict. Foreign policy should not be immune to similar common sense. It is always better to base national security on reality than on fantasy, and if friends turn out not to be friends, so be it.
Michael Rubin ( @Mrubin1971 ) is a contributor to the Washington Examiner's Beltway Confidential blog. He is a resident scholar at the American Enterprise Institute and a former Pentagon official.