Buhari Consoles Gas Explosion Victims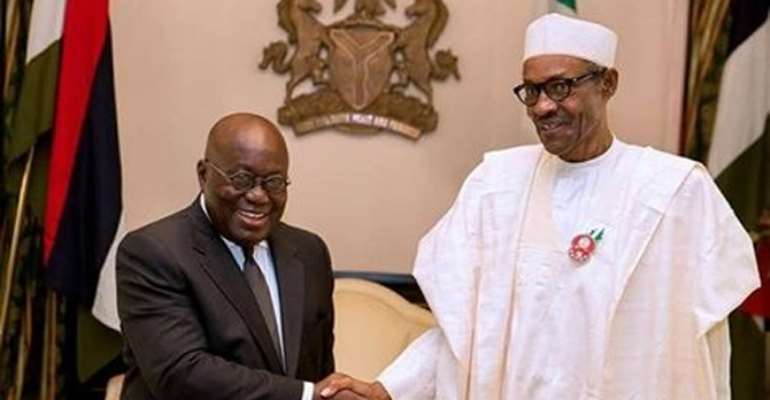 The President of Nigeria, Muhammadu Buhari, has consoled President Akufo-Addo on the recent deadly gas explosion at Atomic Junction in Accra.
Speaking to his Ghanaian counterpart via telephone soon after the disaster, according to a release authored by Femi Adesina, Special Advisor to the President on media and publicity, President Buhari 'offered his heartfelt condolences to the Government and people of Ghana on the gas explosions in the Legon suburb of Accra on Saturday, October 7, 2017.'
The Nigerian strongman prayed for those who lost loved ones and friends in the tragedy and wished the injured speedy recovery.
The Nigerian leader told his Ghanaian counterpart that his personal thoughts and prayers, as well as that of all Nigerians, are with our Ghanaian brothers and sisters as they mourn their loved ones."
President Buhari further prayed that Ghanaians, who he said are known for their extraordinary strength and resilience, will overcome the disaster and rise above the losses the country suffered in recent times from the gas-related explosions.'
President Akufo-Addo thanked President Buhari for his comforting and kind words.