In The Case Of Wa Polytechnic's Alumni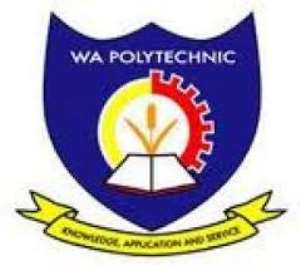 In the educational setup, alumni play a critical role in the development of its alma mater. The case of our alma mater has become a narrative of which past alumni members keep imposing themselves and constantly perpetuating wanton financial illegalities to their fellow alumni's hard earned currency which is usually paid as a subscription or dues to run the alumni association.
As this piece is been written, no single alumni can boldly point to a monument or infrastructure or project indicating that, this is what the alumni executive committee has done for its alma mater. It is quit unfortunate that, some of our old boys have decided in their own wisdom that, apart from them no one else implying that, they are the best to steer the affairs of the alumni association of our great alma mater.
Our alumni front is bleeding profusely from the prodigious harm been caused it by the very institution that gave them the requisite training to become assets to their mother land and contribute significantly to nation development. It's a high time student leader's right from the course/class representatives to the Student Representatives Council executives and to the alumni association executives get to know that, there is better reward in mainstream leadership/politics than that of the student. So trying to paint your future bleak in the student front is a calamitous disaster for the future holds prosperity.
In many Senior High Schools and tertiary institutions, the alumni association's play important and critical roles in the implementation of programs and activities that will serve as a conduit to promote the interest of their alma mater and its students rather than their parochial and egocentric interest. This narrative must stop! We now need an alumni executive committee which has the foresight to promote the interest of the polytechnic by way of initiating activities which can market the polytechnic to global and continental heights. We need activities like Alumni Home coming/networking/Alumni lectures/ open fora for students and connecting with business minded brains to see the great potentials in our polytechnic rather than constantly imposing ourselves as Alumni Association executives without purpose. Only setting in the Polytechnic Governing Council meetings and cashing money from the alumni account without due diligence.
All this issues will come to a stop if our perceived Alumni executives and other alumni call for a congress to find ways of crafting a constitution or if existing then well amended through a congress and to find innovative ways of making the alumni association popular and also marketing our alma mater.
The writer is a past student of Wa Polytechnic.
Jutta Tibe Kombian
[email protected]