Gas Explosion: Mansco Gas Manager Denies Gas Leakage Caused Fire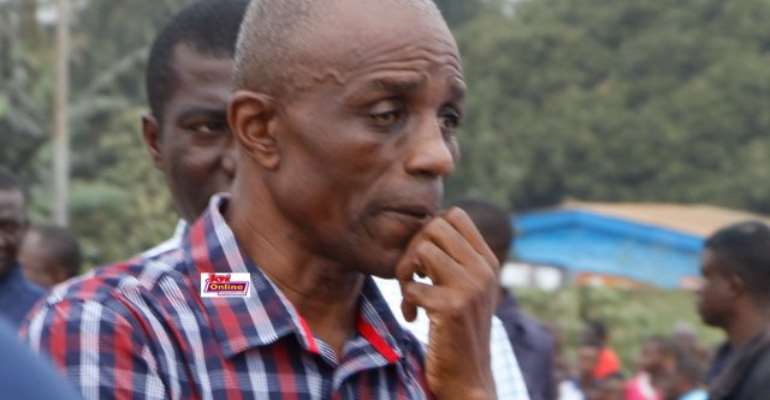 Manager of Mansco Gas Filling Station, the site of the first of multiple huge explosions that shook Accra Saturday, has denied reports the disaster was caused by gas leakage.
George Owusu is relying on accounts of people at the scene of the fatal explosion and alleges that the incident was sparked by an unnamed grilled meat [Khebab] seller close to his depot.
Eye-witness accounts suggest the fire started when a gas tanker was offloading its contents at the Filling Station.
However, Mr Owusu told journalists Sunday, "the time I came in, one of them [an eye-witness] told me that it was the khebab guy who caused the fire."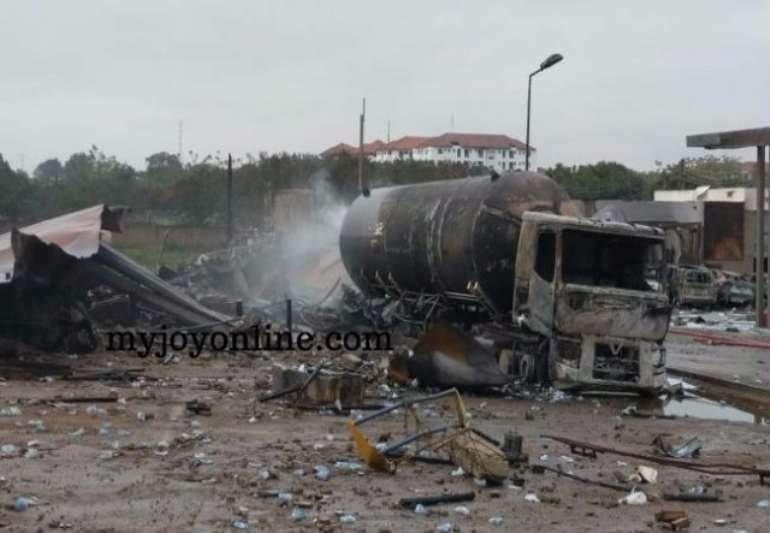 The gas explosion at Atomic Junction in Accra has so far claimed at least seven lives and injured more than 132 people, according to official estimation.
More than 20 vehicles and other properties were also consumed by the raging fire.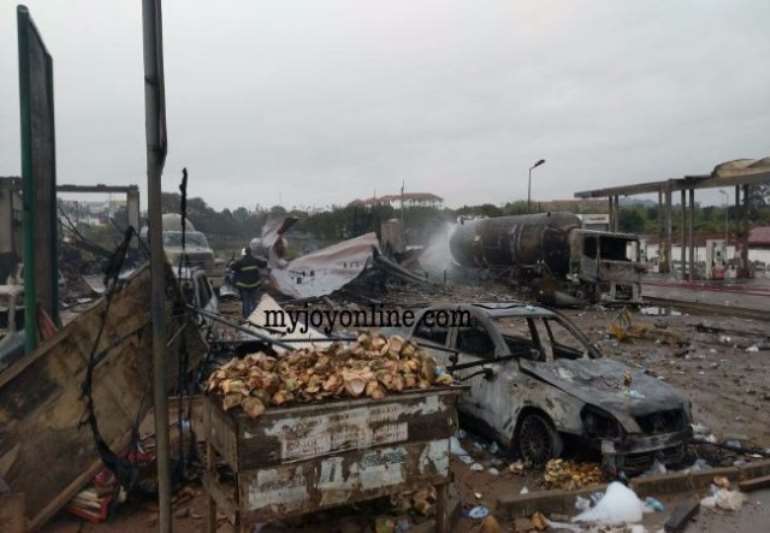 "I was here in the morning. There was no leakage," Mr Owusu said to dispell the rumour that the gas explosion was caused by a leak.
He added that "I was at home and my sister called me that there is news that there was fire at Atomic Junction… so as soon as I heard it, I called my accountant several times but he never picked up….he called me later and told me what has happened."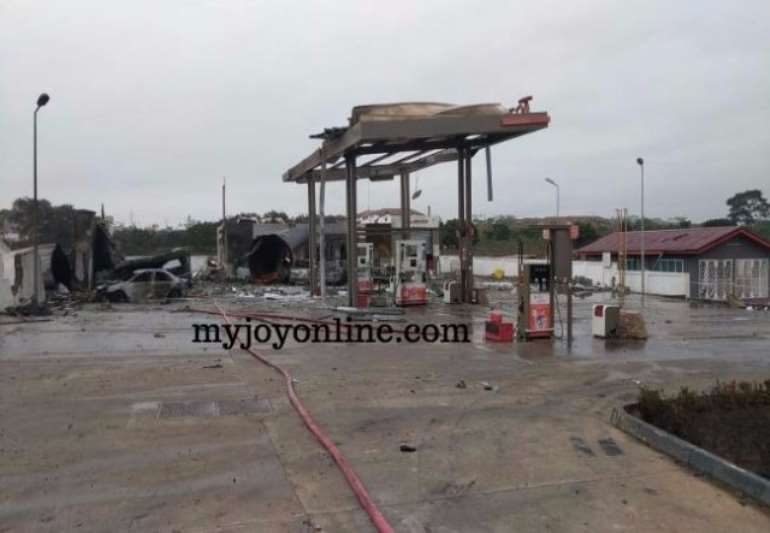 Officials are yet to confirm the cause of the inferno that also destroyed two other petrol station after spreading from the gas station.
Government says an investigation has commenced into the cause of the explosion and shall be followed with firm action to forestall similar future recurrences.