7 October 2017
|
Headlines
GIJ's Best Graduating Student For Broadcasting Receive Honours From CITI FM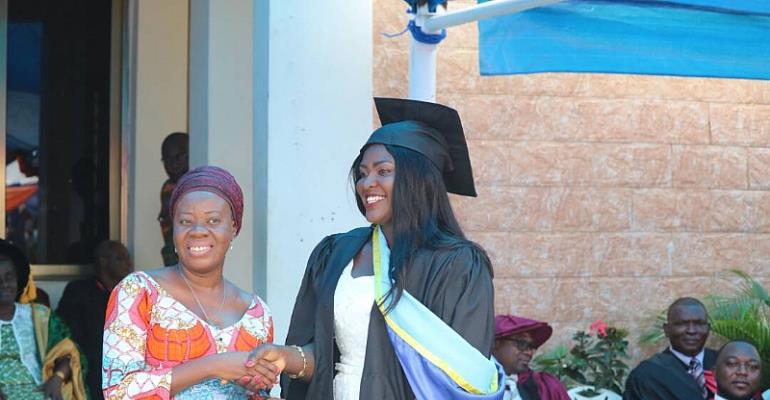 Citi FM on October 6 honoured the best graduating student in broadcast journalism at the Ghana Institute of Journalism (GIJ).
Miss Ruth Bazing was adjudged the best broadcast journalist for the 2017 graduating class at GIJ's 11th Congregation ceremony held on Friday.
Ruth was also named the overall best student acknowledging her exploits throughout her four years at the University.
She was presented with a brand new laptop and an audio recorder from Citi FM. She also walked away with a printer and a certificate of honour.
Speaking to citifmonline.com after the ceremony, an elated Ruth expressed her appreciation to Citi FM for the award.
"I think it's basically determination and sticking to the books. I believe academic excellence doesn't come from cramming but allowing yourself to understand what is being taught and replicating everything in your own understanding. God plays a role too, without God none of these could have been achieved," she added.
Ruth stated that she intended to pursue a masters degree with the hope of taking up teaching – a passion of hers – in the future
She also advised young students to "set their priorities straight if they want to follow in my footsteps."
"I love having fun but I know when to. Know when to sit by the books and when to relax and have fun."
A number of Ruth's mates praised her work ethic and commitment and backed her to achieve greater heights in the future.
This is the third consecutive year Citi FM had awarded graduating students from the nation's premier Communications institution.
Eva Kuupoulo and Ghansah Kwesi Ewur were honoured in 2015 while Eugenia Kumi Akorfa picked up the award last year [2016].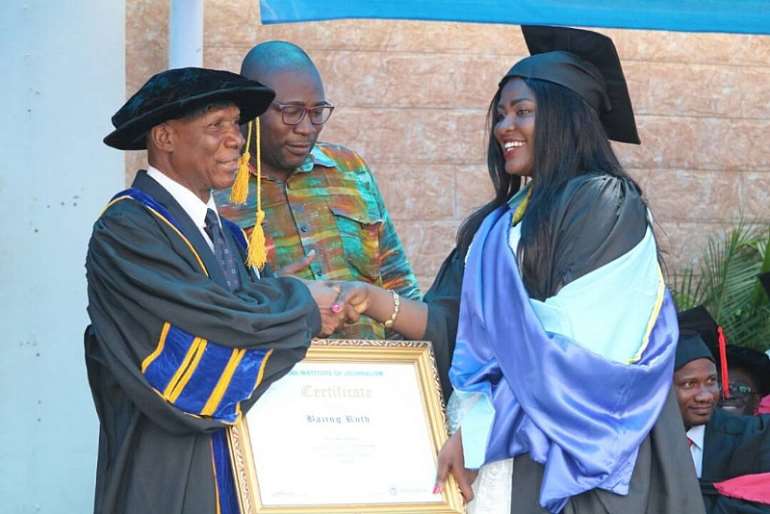 Ruth Bazing was also named as the overall best student
954 graduate from GIJ
A total of 954 students graduated with diplomas and degrees from the Ghana Institute of Journalism this year from a total of 1060.
24 students obtained first class honours – 14 males and 10 females, 193 obtained second class upper honours – 59 males and 134 females, with 346 obtaining second class lower division – 118 males and 228 females.
72 students obtained third class degrees comprising 30 males and 42 females.
Of the 319 Diploma students who graduated this year, four obtained distinction, 224 obtained credit honours while 91 obtained pass marks.