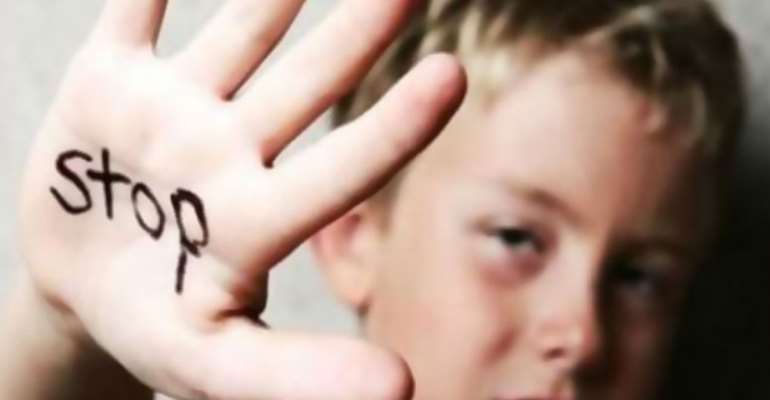 Are the jail sentences for pedophiles not deterrent enough? The question has been necessitated by the rising number of defilement cases across the country. It would appear that every other day a pedophile is jailed but in spite of the reality the crime continues. There is no doubt therefore that those outside the prison walls are not hearing what awaits those who defile minors.
Maybe the laws would have to be reviewed upward so those who have the appetite for this crime would think twice.
This is the umpteenth time that we have commented on this subject but there has not been any change in the frequency.
We would not accept a situation where our daughters are denied their freedom of movement because of lurking pedophiles in the corners. The law which protects all of us should cover the minors too.
The continuous defiling of minors by these irresponsible persons suggests that we are adults and the state apparatus are not doing enough to protect the minors. In other words, perhaps the law enforcement agents are not doing enough to protect these kids from the libidos of depraved persons.
Their libidos for minors simply show how queer they are and therefore unfit to live with us in the society of the sane. We are constrained to recall the observation of a top psychiatrist that many persons who walk about as normal have some degree of mental challenges and so require psychiatrist attention.
Unfortunately in our society, resorting to this mental health facility is to court stigmatization. Society would soon write off such persons as lunatics and whose actions, whatever they are, would be condemned as symptoms of their state.
Be it as it may, until a better way of state protection of our daughters is found, parents must complement the status quo.
It is amazing that suspects in defilement cases are mostly artisans who mostly lure these innocent girls into uncompleted buildings.
Without scaring them, we should begin educating our girls about what bad men can do to them if they go close to them. We should teach them not to go on errands for them and to scream for help when they sense danger.
Respect for elders or adults should not involve going on errands for such persons. When we succeed in imparting this knowledge to our girls, the incidence of defilement would reduce drastically.
Law enforcement agents on their part, should reach to the communities even though we know logistics constraints is a limitation factor, to encourage them to report cases of defilement. Some cases have been left unreported because of the stigma victims suffer in our semi-primitive communities.
We must, as a society, revisit the sentences slapped on pedophiles with a view to arriving at harsher and therefore more deterrent prison terms.