7 October 2017
|
General News
B/A: Security Forces Impound 5 Trucks Loaded With Illegal Lumber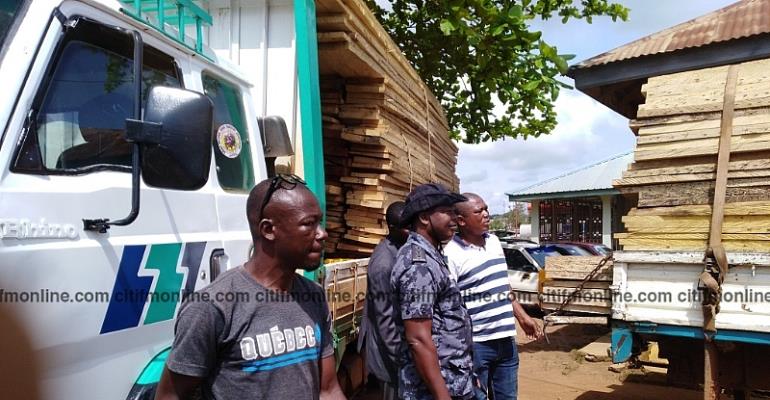 The District Security Committee (DISEC) of the Asutifi North led by the District Chief Executive, Anthony Adjei Mensah, has impounded five (5) Kia trucks loaded with illegal lumber.
The illegal lumber, which were sourced from the Goamu and Ntotroso areas, according to Anthony Adjei, may be distributed for use by uncompleted educational facilities and self-help projects in the district.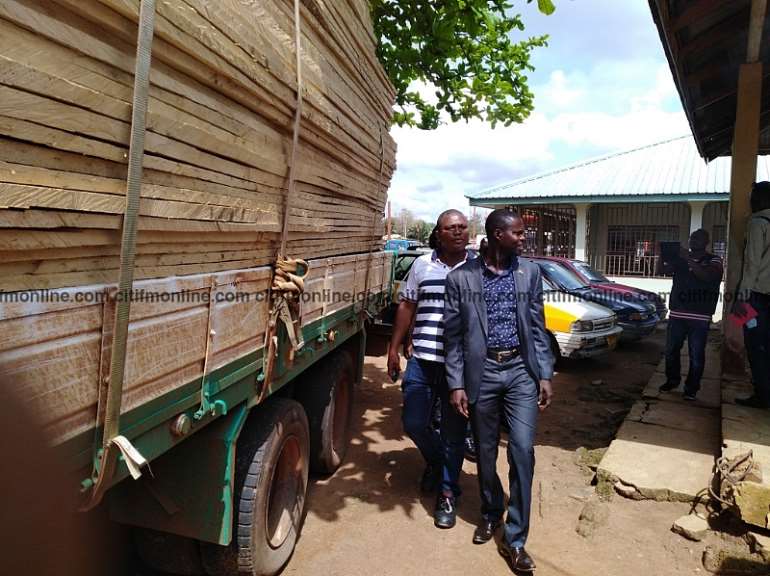 Anthony Agyei, who spoke to Citi News after effecting the arrest, bemoaned the activities of illegal loggers, saying they were fast depleting the forest and vegetative cover of the Goamu and Ntotroso areas of the district.
He thus pledged to institute measures to protect the area's forest reserves to ensure the President's vision of protecting the country's vegetative cover is realized.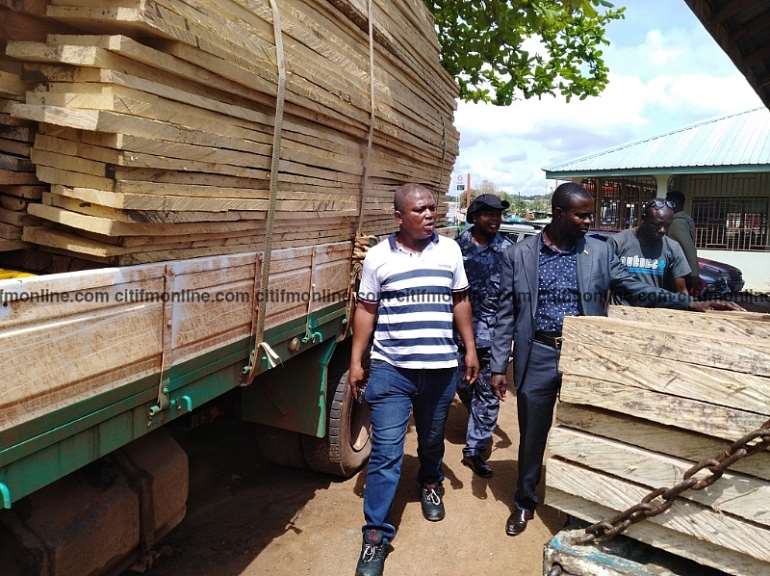 Mr. Agyei said due to the bad roads and inefficient communication service in the remote areas of the district, the illegal loggers had resorted to engaging in their illegal act at night, a situation he lamented was making it difficult to arrest them.
The District Commander of Police, DSP Teddy Damptey Brown, warned that his outfit will prosecute any individual or group of persons who fell trees in the forest without authorization from the Forestry Commission.
He said the arrest was based on a tip off, and therefore appealed to residents of affected areas to collaborate with police by providing them with useful information.
The Assembly member for the Jericho electoral area who doubles as the New Patriotic Party's (NPP) Constituency Chairman for the Asutifi North, and facilitated the arrest, commended community members for providing the information leading to the arrest.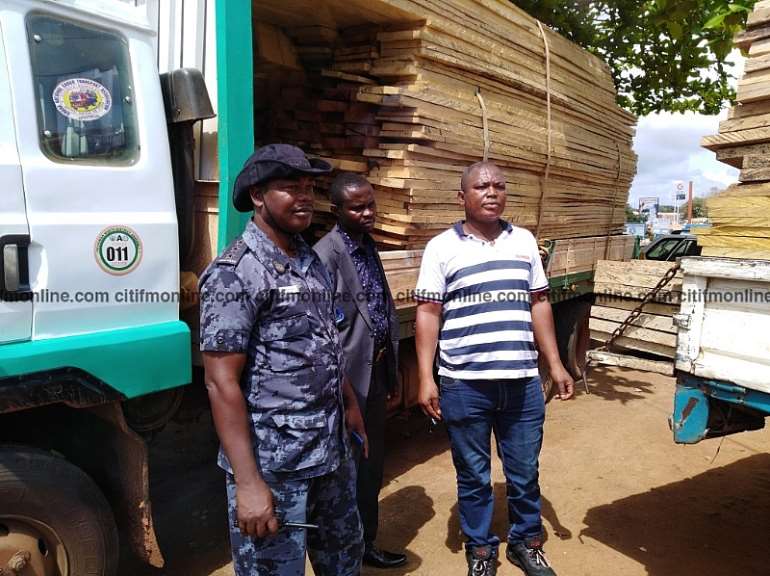 He said illegal lumbering was greatly depleting forest reserves in the Goamu area, and pledged not to sit unconcerned for some greedy individuals to put the lives of residents of the area in danger.
Illegal lumbering has assumed an alarming level in the region's forest reserves lately, especially in the Kintampo North, Asutifi North, Tano North and South, and Tain districts.
The practice, coupled with illegal mining in the area, is greatly destroying farmlands and polluting water bodies.
Early this week, a galamsey pit in the area caved in, leaving one dead, with several others believed to have been trapped.