Lands Minister Abusing His Powers – Miners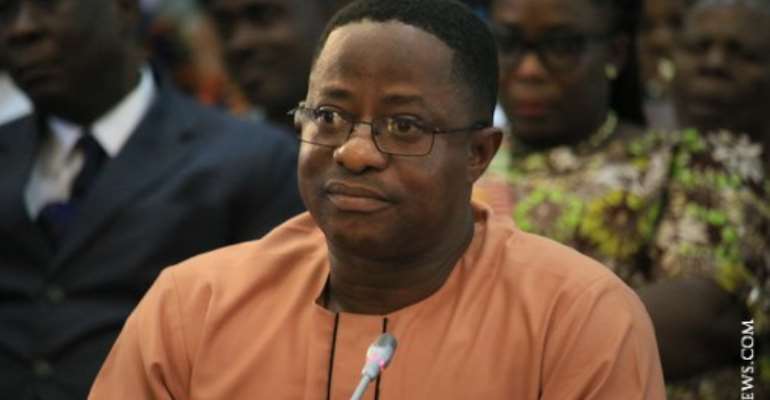 Chairman of the Wassaman small scale miners Association, Mr Emmanuel Quarm has registered his displeasure at the lands and natural resources minister Hon. John Peter Amewu over what he describes as abuse of his powers.
The Nana Addo led NPP government has placed a ban on all small scale minning activities as part of their plans to regulate mining in the country and also to reclaim destroyed lands by galamsey operators.
The minister of lands who announced the ban earlier this year stated that the ban was going to last for six (6) which after miners would be allowed to go back to their site.
Indications are that the ban on small-scale mining meant to sanitize the mining industry and curb illegal mining will be extended.
The initial six-month ban was set to end in October 2017, but the Lands and Natural Resources Minister, John Peter Amewu, has said the extension of the ban is inevitable because the moratorium had not achieved a substantial amount of its objectives.
But speaking in an interview with Otec FM's Evans Agyei Sikapa, Mr Quarm, head of the Wassaman small scale miners Association says the lands minister is overstepping his mandate.
The minister had no power to place a ban on small scale mining left alone to announce an extension," he fumed.
He charged the lands minister to go back and study the mining laws if he has forgotten adding that, it is only parliament which has the power to place a ban on mining," he added.
Mr Quarm explains that the Lands and Mineral resources minister can only revoke the licence of a mining company when cited for violating the mining laws as stated by section 87 of Act 703 of the Minerals and Mining Act.
According to him, their decision to comply with the ban and support government's efforts at ensuring sanity and proper regulation of the mining industry was born out of respect for the laws of the land.
He however expressed shock and disappointment at stakeholders and other learned Ghanaians as he believes they have been unfair to the mining industry over their silence on the situation.
Mr Emmanuel Quarm however warned that the association will resist and legally challenge any attempts by the Lands and natural resources minister to extend the ban on small scale mining.