Tourism Minister's Encounter With The Elephant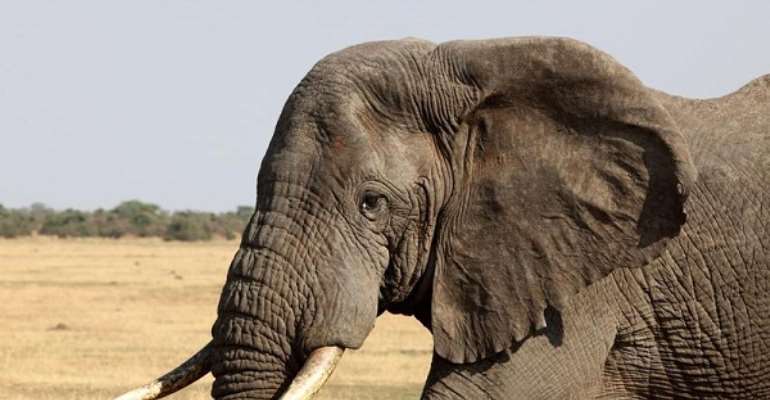 Tourism and Creative Arts Minister, Catherine Afeku and her entourage as well as journalists who were on their way to an assignment were 'detained' for over 30 minutes when an elephant at the Mole National Park in the West Gonja District of the Northern Region abruptly interrupted their convoy over the weekend.
The elephant was said to have been attracted to the roadside by a siren from the police motorcade which was leading the entourage, thereby causing a temporary holdup.
The incident occurred about a seven-minute drive to the park.
The animal prevented the ministerial convoy from continuing their journey as it moved around the parked vehicles, apparently causing some fear and panic among the team.
It took a timely intervention of a tour guide who was apparently on his rounds to salvage the situation.
It took him about 15 minutes to eventually bring the huge animal under control to pave the way for the minister and her entourage to continue their journey.