Decentralize Teachers Day Celebration – GNAT To Gov't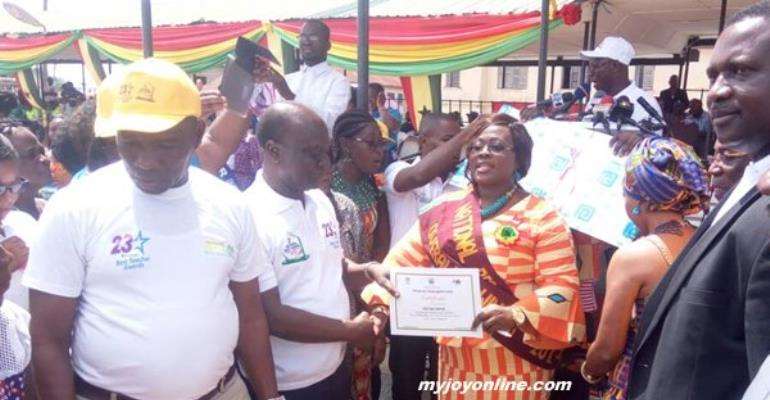 General Secretary for The Ghana National Association of Teachers (GNAT ), Mr David Ofori Acheampong has described the world teachers day celebrations in Ghana as needless.
Ghana joined the rest of the world to mark World Teachers' Day, also known as International Teachers Day, held annually on October 5 since 1994, to commemorates teacher organizations worldwide.
Its aim is to mobilize support for teachers and to ensure that the needs of future generations will continue to be met by teachers.
This year's celebration aims to showcase and discuss progress and challenges in higher education such as institutional autonomy, academic freedom and professional development.
This year's celebration also commemorates the 20th anniversary of the 1997 UNESCO Recommendations that borders on teaching personnel in higher education.
The U.N believes teaching personnel in institutions of higher education are often overlooked in discussions concerning the status of Teachers.
The occasion marks the achievement and reflects on ways to counter the challenges in the teaching profession such as shortage of Teachers.
An international conference was held at UNESCO headquarters in Paris to mark the day whiles the Ghana best teachers awards was held in the eastern regional capital Koforidua with thirty nine (39) teachers honored for distinguishing themselves.
Sharing his view on the event, Mr David Ofori charged government and the education ministry to ensure that teachers are honoured at the regional and district level for the sake of equity.
"Government should make the celebrations like that of the National farmers day where farmers are motivated with awards from national to district levels," he urged.
Mr David Ofori Acheampong described the day as a sad one for teachers in the country considering the little commitment shown by governments in motivating teachers in deprived areas.
A Primary 1 teacher, Faustina Cobson was adjudged the 2017 National Best Teacher as Ghana marks Global Teachers Day.
The 41-year old who teaches at the Richard Aquaye Memorial school in Agbobloshie, Accra, beat two others to winner the coveted prize.
She received a three bedroom house, 50,000 cedis and life insurance cover from SIC.