3 October 2017
|
Crime & Punishment
Dead Body Squeezed Into 'Bag' At Kronum
otecfmghana.com/Kwaku Anane Jr.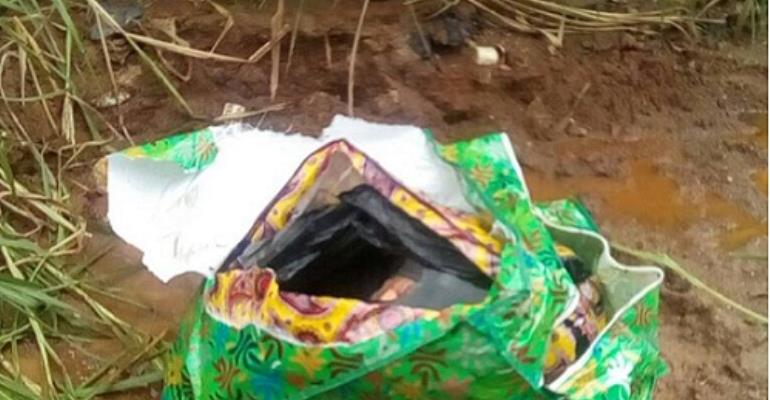 The decomposed remains of an unknown female has been found crushed, tired and squeezed into a plastic carrier bag at Kronum in the Kumasi Metropolis.
According to residents, the mystery of a foul odour emanating from the area was solved with the discovery of the decomposed body of a lady.
Speaking to Otec News, the Police Commander for Kodie, ASP Stephen Ofori Akrasi said the deceased is about 25 years old and this is the second time such mysterious deaths have happened.
According to him, both victims were tied with a rope, deep cuts on their necks, blood drained from their system and packed in a sack.
ASP Stephen Ofori therefore appealed to the general public to report to the kodie or nearest police station about any missing relative with the description of the deceased
He also called on the Clergy to warn their congregation about this new killing trend and advised Ghanaians to be cautious in their day-to-day activities to avert such incidents.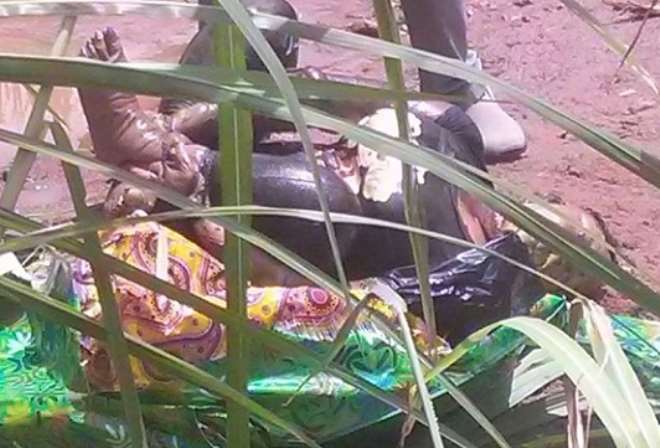 3[4]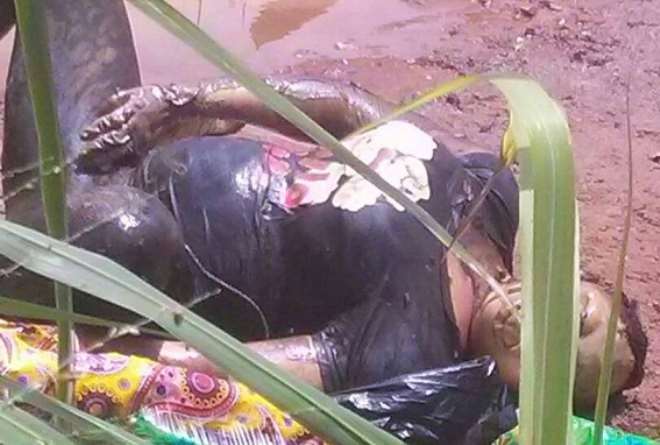 1[2]