Leaked ¢5,000 Memo: Northern Regional NPP To Punish Saboteurs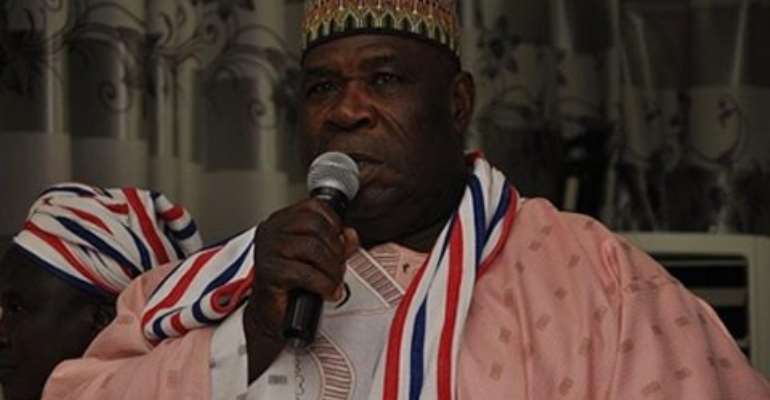 The Northern Regional New Patriotic Party (NPP) has vowed to deal with the person who leaked memo requesting Metropolitan, Municipal and District Assemblies (MMDAs) to pay ¢5,000 each towards an official visit of the President.
Regional NPP Secretary Sule Salifu told Joy News' Elton Brobbey Monday the memo was deliberately made public to cause disaffection for the government.
He said the Regional NPP executives have identified the person who leaked the memo and will take some steps to deal with him.
"I am very surprised and disappointed [because] if you want to work with the Akufo-Addo government you must do your things right," he said.
The Local Government Ministry has overturned the Northern Regional Coordinating Council (RCC)'s decision to request some money from MMDAs to cover the expenses of President Nana Addo Dankwa Akufo-Addo's visit.
The President will be on an official three-day visit to the Region to apprise himself with developments there since he assumed office in January.
The RCC in a memo dated September 29 requested the 26 MMDAs to pay ¢5,000 each towards the visit but the Local Government Ministry has cautioned against that.
Deputy Local Government Minister OB Amoah said the Office of the Presidency will fund President Akufo-Addo's visit.
The Northern Regional Minister, Salifu Saeed has said he did not sanction the memo, which circulated on social and traditional media last week.
But the NPP executives in the Region said they will sanction the person who leaked the memo intended to solicit support from the MMDAs.
"What has happened is a calculated plan by that boy [the person who leaked the memo] to tarnish the image of the government," Mr Salifu said.
The Regional Secretary said the executives will need to find other sources of funding to be able to mobilise their supporters and opinion leaders ahead of the visit.
"We are inviting chiefs and they will need means of transport [and the decision by the Local Government Ministry] means we have to find another way out," Mr Salifu said.
But Local Government expert, Kyei Baffour told Evans Mensah on Joy FM's Top Story the request by the RCC is a "standard practice."
"I have been privy to that since 1994 when we started the decentralization and assemblies contribute towards a visit of the President to any Region," he said.
He said it is within the remit of RCCs to request money from Assemblies anytime a President is visiting because it coordinates and mobilises them.
Story by Ghana | Myjoyonline.com | Austin Brakopowers | [email protected] | Instagram: @Realbrakopowers