Unibank's Operations At Korle Bu Was "Excellent" - Fmr. Board Chairman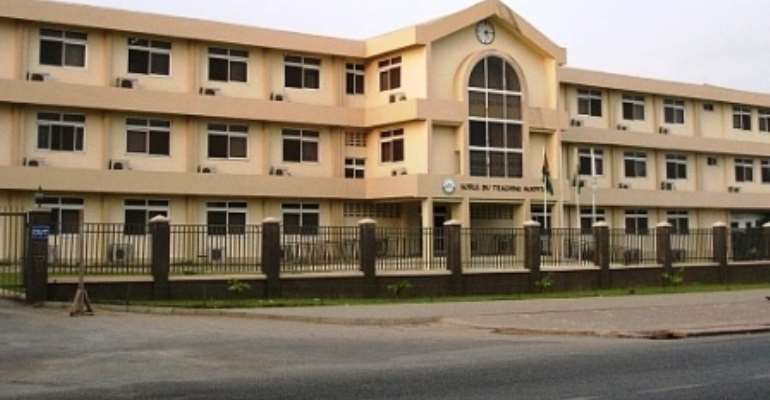 Former Board Chairman of the Korle Bu Teaching Hospital, Prof. Anthony Sallah, has defended why his board awarded a contract to UniBank Ghana Limited which placed fourth after a competitive bidding process for the collection of revenue at the hospital.
According to him, all the three banks – Stanbic, GT bank and UMB, were foreign owned, hence his board's resolve to consider Unibank together with Stanbic which topped the process.
Prof. Sallah put up the spirited defense of Unibank in an interview on the Citi Breakfast Show on Monday.
"…Unibank, while it was not working at the hospital had provided GHc2 million to the Obstetrics and Gynecologist departments for refurbishing, as part of their social responsibilities. So we figured that there should be a local content because we said that as Ghanaians we cannot give the whole business to a foreign bank and in addition, Korle Bu is very big. So we decided to split Korle Bu into two, and let the two banks work together," He explained.
Korle Bu terminates Unibank contract
Prof. Sallah made the remark following Korle Bu's decision to abrogate the revenue collection contract with Unibank.
The management of Korle Bu had complained about UniBank's compatibility shortcomings with End-to-End Hospital Revenue Collection Software, which they said essentially led to revenue losses .
The hospital in a press statement, among other things, also said Unibank skipped a meeting to submit proposals for a new software for dealing with the revenue leaks.
It said Stanbic Bank successfully presented a proposal, and was awarded a contract to pilot the new software in the entire hospital, which was valued at $240,000.
But Unibank debunked the claims describing it as " a total fabrication ."
Prof. Sallah slams Korle Bu
Prof. Sallah in the interview also slammed Korle Bu for the claims describing them as "mischievous."
"…It was very mischievous for the PRO to come up with a statement without mentioning Universal Merchant Bank as number three. Why did he not mention all the four banks?"
When asked his assessment of Unibank's performance during his tenure, Prof. Sallah said the bank was "excellent."
The A-Plus factor
The issue came to the limelight following some corruption allegations musician A-Plus, against two presidential staffers, Francis Asenso-Boakye and Abu Jinapor.
A-Plus' allegations had to do with a petition by Unibank Ghana Limited to the effect that the management of Korle-Bu had abrogated the existing Memorandum of Understanding with them without any reason, thus treating them unfairly.
A-Plus held that the two presidential staffers played a role in the matter, but his allegations were later described as " baseless " an investigations by the Criminal Investigation Department.
–
By: Godwin Akweiteh Allotey/citifmonline.com/Ghana
Follow @AlloteyGodwin