KATH Chase Director Over Links With NDC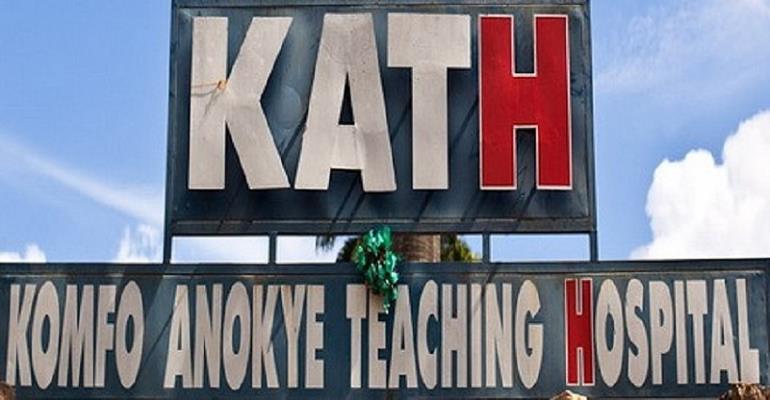 George Kofi Tetteh, Director of Administration at the Komfo Anokye Teaching Hospital (KATH) in Kumasi, is in hot waters, as some angry staff of the hospital are calling for his immediate removal from office.
The agitated workers have alleged that Mr. Tetteh used his strong links with the erstwhile National Democratic Congress (NDC) administration to secure his appointment through behind-the-scenes maneuvers.
They stated that Mr. Tetteh, after assumption of office, allegedly through 'crooked' means, breached organizational norms by victimizing workers who were perceived not to be members or supporters of the NDC.
According to the staff, Mr. Tetteh's continual stay in office as the director of administration would impede the forward march of the hospital and so the appropriate authorities should quickly remove him.
In a press release jointly signed by six workers of KATH, led by Kwame Oppong Kyekyeku, the aggrieved workers stated that their decision to get Mr. Tetteh sacked is not politically motivated.
"We are not calling for Mr. Tetteh's removal from office because he is an NDC party activist, but on the basis that his appointment lacks credibility. He has openly displayed politics in his dealings with staff and has demonstrated conflict of interest prior to his current appointment.
"It is our wish that public and civil servants who are appropriately appointed into office shall put aside their political colours and serve mother Ghana to the best of their ability," he pointed out in the release, authored on September 28, 2017.
He insisted that Mr. Tetteh is the only director at KATH "who did not go through competitive interview to ascend to his position," adding that the president and the Minister of Health should respond to their concerns quickly by booting him out of office.
The staff alleged that the director used KATH's Suzuki truck, registered GV 2740-14, to convey cutlasses from the Volta Region to the Ashanti Region, which were allegedly meant to slay NPP supporters during the 2016 elections.
They added that Mr. Teteh had been continually referred to as NDC communication team member on several radio stations in Kumasi, including Boss FM, stressing that he had erred badly and so should be sacked.
"It is believed that as per the provisions of Section 14(1) of the Presidential Transition Act 2012 (Act 845) and paragraph 6 of the Schedule 14 thereto, George Kofi Tetteh's appointment ceases on assumption of President Akufo-Addo.
"We are calling on all authorities, the presidency, Minister of Health and KATH acting CEO to take the appropriate steps to declare the position of director of administration vacant and publicly advertise it for all people with relevant competences and qualifications to apply for appointment," they charged.