33 Communities Benefit From Tullow Ghana's Water Projects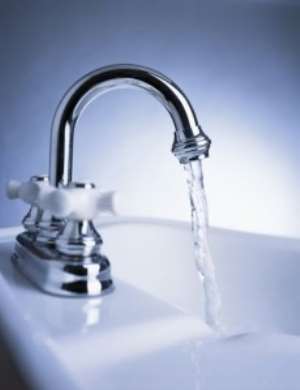 Azuleloenu, Sept. 29, GNA - Thirty three communities in the Western Region have been provided with potable drinking water systems to improve upon the health and well being of the people in those areas.
The small town water systems provided by Tullow Ghana Limited to Azuleloenu and other adjoining communities in the Ellembelle district of the Western Region formed part of Tullow's quest to invest back in its operational area.
The Tullow Clean Water Project, which started in 2007, according to Mr. Akwasi Boateng, the Public Affairs Manager, was launched to improve on the sanitary conditions in the beneficiary communities.
Mr Charles Darko, General Manager of Tullow Ghana, who did a symbolic commissioning of all the thirty three facilities at the Azuleloenu water system Site, said the company, as part of it progress agenda, developed a plan in line with the company's objectives of ensuring healthy working communities.
Some of the beneficiary communities include, Annor Adjaye, Diabene, Agyeza, Half-Assini, Asanda, Allengenzule, Jaway Kenten, Mangyea, Mpeasem, Azuleloanu and Atuabo.
He said the commitment to quality and excellence is unparalleled and continued to reflect in all activities that the company undertook, adding that, "this is why we had to destroy initial systems and start all over again due to its poor design and construction works".
Mr. Darko said the drilling of new wells by the company represented additional opportunities for both the company and it's operational areas.
Mr Bonzo Kwasi, the District Chief Executive of Ellembelle lauded the relationship that existed between the company and the district.
The DCE said the cassava cultivation project, initiated by the Tullow group as alternative livelihood project, was yielding tremendous results and 'we are now the largest producer of cassava in the Region and well prepared for the one district on factory project'.
Nana Kobina Bentum, Chief of Salman, was grateful for the support to improve good hygienic practices in the area and called for more support in terms of educational scholarship to increase the human capital base of the area.