University Of Cape Coast Builds Capacity Of Tutors Of Education Colleges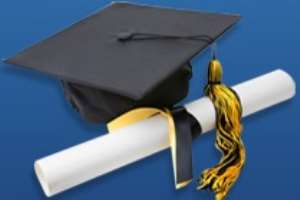 Cape Coast , Sept. 29, GNA - The University of Cape Coast (UCC) is holding a two-day subject based capacity training workshop for Science , Mathematics and English tutors from the 44 public and six private Colleges of Education in the country
It is the second in the series of subject based workshops facilitated by the Institute of Education and formed part of UCC's responsibility to build the staff capacity of institutions it was mentoring.
The participants are expected to build their capacities and skills in the preparation and use of course outlines during a tutor's first contact with students in the classroom as well as preparation of multiple choice and essay type test items.
It is also to engage the tutors to adopt effective ways of evaluating students' progress and providing students' feedback of their performances, helping the tutors to explore different strategies and basic techniques of supervising students' project work.
The resource persons would engage the tutors through interactive, participatory and experiential as well as formal presentations, group discussions, hands-on activities and poster presentations.
In all, 350 tutors, made up of 100 English, 100 Mathematics and 150 Science tutors are benefiting from the workshop.
Professor Frederick Ocansey, Director, Institute of Education, UCC, said the workshop was necessary because the university remained conscious of its role as the mentor of the Colleges of Education.
He said the workshop focused on the aforementioned subjects because it had been identified by examiners that tutors of such subjects faced challenging topics in teaching those subjects.
He said it was a "Training of Trainers" (ToT) workshoo and urged participants to go back to their respective Colleges and organise similar workshops to impart the knowledge and skills acquired.
Prof Ocansey said the Institute would continue to organise similar training for college secretaries, Guidance and Counselling Coordinators, Heads of Departments, drivers and security officers.
Sharing their expectation to the Ghana News Agency (GNA), some of the participants expressed gratitude to the university for the initiative to build their capacity and appealed to the University to periodically organise such programmes for them.