1 October 2017
|
Regional News
Free Zones Boss Challenges Young Leaders To Be 'DOERS'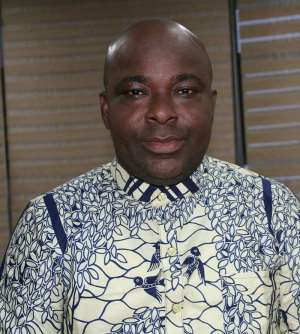 The Chief Executive Officer (CEO) of the Ghana Free Zones Board (GFZB), Michael Okyere Baafi, has thrown a challenge to the youth to be 'Doers' in all endeavours of service.
Mr. Baafi explained that inspite of their young age, the nation is eager to have their input and inspire them to do more.
Most importantly, as nation builders, he said it was needful for them to be committed to defining their vision.
"It is significant to create a vision whereby your name becomes synonymous with outstanding performance, honour and above all integrity."
The Free Zones Boss was speaking at a just ended encounter with the leadership of the University of Ghana Parliament.
Okyere Baafi, who spoke on the theme: 'Youthful Participation In Active Partisan Politics And its Implications on National Development' indicated that development is a process that creates growth, progress and positive change and must therefore be seen as useful and should include conditions for a continuation of that change agenda.
"It is good to dream big, but it is better to keep your vision simple and remain focused. The future of this country lies in your hands, promise less and deliver more," he added.
The University of Ghana Parliament has a mentoring series program with the Parliament of Ghana, to bring in members of Parliament as well as established politicians in the country to the house.
It is against this background that Michael Okyere Baafi was invited to impact student parliamentarians in many directions as far as the political landscape is concerned.
Referring to the issue of how citizens view young leaders, he stated that gradually, many people in this country are accepting the fact that the youth can perform political task diligently as older persons and therefore there is a necessity for the youth of this country to push the agenda of taking discussions beyond a person's age and also prepare themselves to take over the reins as soon as the opportunity arises.
Okyere Baafi who is currently the Chairman of the Finance Committee of the National Youth Wing of the New Patriotic Party (NPP) has dealt with young people with different perspectives and has a host of different ideas.
He has a strong opinion that if we allow the youth to voice their opinion on most national issues, it will move the political world forward.
"As politicians, our role is to make society a better place, so don't give up. Research on the people you want to lead, identify their needs and support them with the little energy you have," he emphasized.