Whittal's CHRAJ Lacks Credibility To Investigate Jinapor And Asenso-Boakye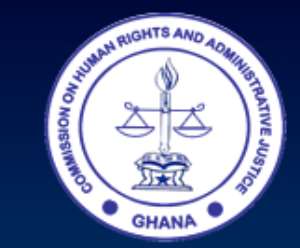 If, indeed, the Criminal Investigations Division (CID) of the Ghana Police Service (GPS) royally bungled its Flagstaff House-authorized investigation into widely alleged shenanigans and corrupt conduct involving Messrs. Abu Jinapor and Francis Asenso-Boakye, then another enquiry, perforce, ought to be promptly opened into the same allegation (See "CHRAJ Expresses Interest in A-Plus Corruption Saga" Citifmonline.com / Modernghana.com 9/30/17). But that enquiry must not be conducted by a man who has publicly indicated that he is passionately and protectively partial towards the investigation of any complaints of misconduct leveled against key operatives of the main opposition National Democratic Congress (NDC).
It may be vividly recalled that a little over a month ago, the Hiplife musician by the professional name of A-Plus publicly alleged on his Facebook page that Messrs. Jinapor and Asenso-Boakye were deeply engaged in the diversion of public contracts and the routine demand and collection of kickbacks at the Flagstaff House. As I clearly and emphatically noted in a previous write-up on this very subject, A-Plus is absolutely in no way a neutral observer to his own allegation. The plaintiff has been awarded at least one lucrative contract with the Bulk-Oil Storage and Transportation Company (BOST) by operatives of the Akufo-Addo Administration. I would not be surprised if it turns out that the A-Plus contract was awarded to him by the very men that he now accuses of rank corruption at the nation's seat of government. We must also promptly point out that BOST is a subsidiary of the Ghana National Petroleum Corporation (GNPC).
It also clearly appears that A-Plus' cyber-whistle-blowing, at least as related by some government insiders, stems from the fact of the plaintiff's alleged denial by Messrs. Jinapor and Asenso-Boakye, the Presidential Deputy Chiefs-of-Staff, of more contractual awards. To be certain, going into its investigation of A-Plus's allegation, I had absolutely no doubt in my mind that the outcome of the same would not be greeted with the kind and level of approbation and credibility that one would ordinarily expect from the findings of a highly meticulous and professionally well-reputed police service or department. For like virtually every law-enforcement agency in the country these days, the Ghana Police Service is a highly politicized institution and one that routinely tends to do the bidding of the key operatives of whichever political party happens to be in power.
What amuses me here to no mean measure, however, is the fact that top CID investigators like Deputy Chief Maame Yaa Tiwaa Addo-Danquah do not appear to be highly sophisticated enough to have anticipated the high possibility of the complainant's secretly recording them and, in effect, bringing the image and reputation of the entire GPS into ridicule and abject disrepute. I mean, this is the age of the multipurpose cellphone, which means that somebody at the CID's Headquarters ought to have ensured that at least the investigation was conducted under the most professional of circumstances. Needless to say, there will be hell to pay and many casualties caught in a web of job-losing scandal if a second enquiry or investigation is opened into this allegation, which definitely ought to. There is absolutely no end run around this issue.
The motive of A-Plus is apt to be subjected to the most scorching of scrutiny. Already, the Hiplife artist's reasons for boldly and publicly supporting the New Patriotic Party (NPP) and the Akufo-Addo Election 2016 Presidential Campaign, have been both seriously called into question and virulently vilified. Unfortunately, the most credible and independent institution that needs to take up the A-Plus Affair is not the Joseph Whittal-led Commission for Human Rights and Administrative Justice (CHRAJ). Under Mr. Whittal's leadership, CHRAJ conducted an enquiry into former President John Dramani Mahama's infamous Ford Expedition Payola Scam and concluded with a decision that staggered even Justice Emile Short, the first Chairman of CHRAJ.
In that investigation, while Mr. Whittal had aptly concluded that clear evidence of wrongdoing on the part of then-President Mahama existed, nevertheless, Mr. Whittal's considered opinion was that Mr. Mahama had absolutely every inalienable right to have used his official position as Vice-President to then-President John Evans Atta-Mills, late, to brazenly solicit and receive kickbacks. In other words, in the Whittal-led CHRAJ, Ghanaians have something much worse than a highly politicized and pathologically corrupt Ghana Police Service.
*Visit my blog at: kwameokoampaahoofe.wordpress.com Ghanaffairs