Mass Transfers In Police Service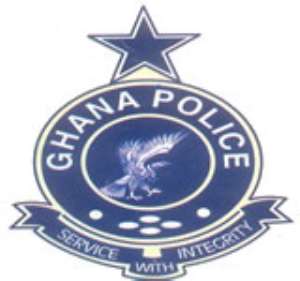 The Police Administration has begun a countrywide transfer of police officers who have stayed at a station for more than five years.
Some of the officers who have stayed at some of the police stations for long periods have become "too friendly" and often compromise their authorities, "as familiarity breeds contempt".
Chief Superintendent David Ampah-Bennin, the Police Public Relations Director, who disclosed this in an interview yesterday, said the Police Administration was keen on instilling discipline and professionalism in the service.
He said of special interest to the Police Administration were the police stations which often dragged the name of the service into disrepute.
He cited, for instance, the Osu and Cantonments police stations which had often been in the news for the wrong reasons.
It would be recalled that an American lady, Carmilla Warren, who was recently extradited to face trial in Ghana for narcotic offences, escaped from the Osu Police Station under mysterious circumstances.
In the case of the Cantonments Police Station, the escape of Bernard Emile Krah, a Nigerian drug suspect, is one of a few cases it has also recorded.
Besides, there have been complaints from other security agencies about the way and manner officers at the two stations fraternise with suspects on remand.
Chief Supt Ampah-Bennin said some of those who had stayed at some stations for a very long time turned themselves into tin gods and believed they were untouchable.
He said some of them even went to the extent of believing that their stations were part of a private security company and, therefore, not part of the Ghana Police Service.
He said as part of the transfers, officers with dented records, such as those who have faced administrative enquiry, those who have reduced in rank or faced some form of disciplinary action, would not be sent to the areas identified by the service as sensitive.
Chief Supt. Ampah-Bennin said the transfers were a mass exercise and it involved all ranks, adding, "It is an ongoing exercise which will be pursued to the letter." As to when the exercise started, the Police PRO said the Inspector General of Police (IGP), Mr P. K. Acheampong, initiated it on assumption of duty.
He appealed to members of the public to co-operate with the Police Administration in the discharge of its responsibilities.
He reiterated the commitment of the Police Administration not to shield any of its erring personnel.