Blame NDC and Mahama for this Retail Trade Mess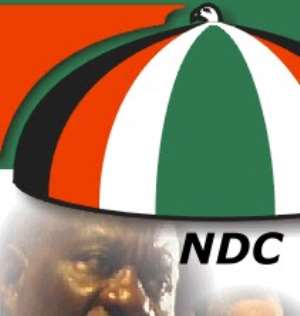 If there is, indeed, a law prohibiting foreigners from engaging in retail trading in the country, then, of course, such law needs to be rigidly enforced, if indigenous Ghanaian citizens in the retail business are to thrive and prosper as they ought to (See "Flush Out Foreigners in Retail Business or We'll Stop Filing Our Taxes – GUTA" RainbowRadioOnline.com / Ghanaweb.com 9/20/17). We are informed that the Ghana Investment Promotion Council's Act 108 makes such stipulation. And so we need to investigate precisely why and how Nigerian and Chinese nationals came to dominate the retail trading field, as alleged by Mr. Amoabeng, the Greater-Accra Regional Chairman of the Ghana Union of Traders Associations (GUTA).
There is something amiss both with the rhythm and grammar of GUTA. It is not my judgment call, but I strongly believe that the name of this retail traders' association would be better re-designated, or relabeled, as the Ghana Retail Traders' Association (GRTA) or the Ghana Retail Traders' Union (GRTU). The placement of "Association" and "Union" within the same nominal context is quaintly tautological and inexcusably jarring. Better the use of either without the other, although one cannot overlook the historical fact of Nkrumah's deft and mischievous use of the tautological "Convention People's Party" as a tactical means of outwitting his political mentors and benefactors. At any rate, it clearly appears that Nana Akufo-Addo's fee-free Senior High School policy implementation came rather too late to make a significant difference in the occupational existence and practice of Messrs. Amoateng and Nana Poku, the Greater-Accra Regional Secretary of GUTA.
Now, the relevant question to ask is as follows: Precisely how does one determine the "foreign identity" of an ethnic Chinese or Nigerian engaged in the retail trade? I ask the foregoing question because in the postcolonial era, one's citizenship is not merely determined by one's phenotype or appearance and one's native language and culture. Rather, it is determined by the fact of whether one qualifies to hold or possess a Ghanaian passport. In other words, one may very well have been born and raised in Nigeria or China, but if that foreign-born individual is a "naturalized" Ghanaian citizen, such as yours truly also being a naturalized American citizen, then there can be absolutely no doubt that their easily recognizable Nigerian and Chinese accent and all, these so-called foreign retail traders in Ghana may be as equally qualified to ply their trade as well as any Ghanaian-born citizen in the retail business, unless, of course, Act 108 of the Ghana Investment Promotion Council specifically states that one ought to have both been born and raised in Ghana to qualify to engage in retail trading in the country.
Then also, there arises the question of whether enough native Ghanaian citizens are engaged in the retail business such as to fully meet the size and demands of this consumer market. As well, the question of commodity variety and the sort of commercial competition that ensures that the prices of goods and other merchandise are affordable. In other words, the indigenous monopolization of the retail trade sector at the expense of affordability and healthy competition may not necessarily be such a good thing. The GUTA executives and their members may not like to hear this most unpleasant observation but, traditionally, Ghanaians have not been known to rank favorably among the most creative and diligent of West African retail traders, with the remarkable exception of Okwawu traders. Which, of course, does not authorize any foreign born or non-Ghanaian citizens to break the law governing the qualifications one needs to possess in order to legitimately participate in the retail business.
Likewise, contrary to the logic and tenets of the law, the GUTA leaders and the association's members have absolutely no right to either fail or refuse to pay taxes on account of the retail trade's being allegedly dominated by foreign-born Ghanaian residents. Fighting illegal foreign participation in the retail sector does not excuse these Ghanaian-born retail traders from their statutory tax obligations, the default of which is punishable by the imposition of heavy punitive fines or imprisonment or both. For that would be tantamount to causing the collapse of the government, and thus its criminal overthrow, by refusing to legally support the same. They, however, have the inalienable right to resort to a strike, or industrial action, as a legitimate means of pressuring the government to enforce laws which are already on the books, as it were.
*Visit my blog at: kwameokoampaahoofe.wordpress.com Ghanaffairs
By Kwame Okoampa-Ahoofe, Jr., Ph.D.
English Department, SUNY-Nassau
Garden City, New York
September 22, 2017
E-mail: [email protected]