Crime Rate Low In Ashanti – Minister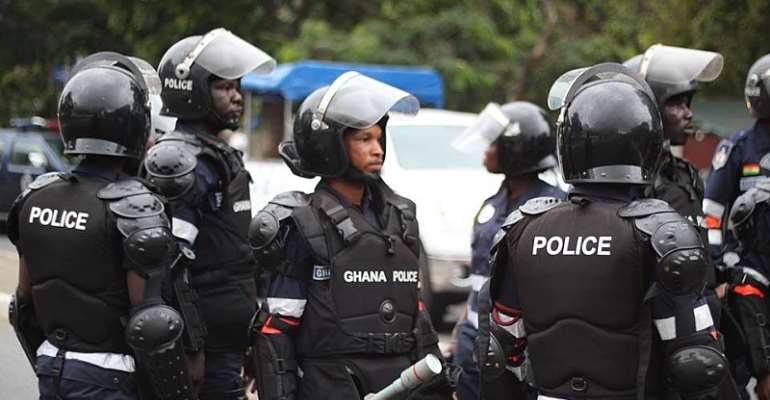 Hon. Simon Osei Mensah Ashanti regional minister says that security has been restored in the Ashanti region as crime rate continues to drop.
Addressing the first meeting of the regional coordinating council', Thursday, he explained that crime in the region compared to previous years has dropped remarkably.
He however informed council members about some pressing issues including highway robberies at Manso Nkwanta in the Amansie west district, drug abuse among the youth, particularly the abuse of tramadol laced with alcohol and illegal mining activities.
According to the minister illegal mining activities have reduced drastically due to the effort and determination of H.E. the President of the Republic of Ghana Nana Addo Dankwa Akufo Addo.
"Since the introduction of Operation Vanguard, there has been a sharp drop in illegal mining activities in the region," he added.
Hon. Osei Mensah further stated that in spite of the efforts of Operation Vanguard, it is regrettable to say that, some individuals and groups still continue to engage in illegal mining operations in the night.
"It is even shocking to learn that some unscrupulous persons have resorted to in house mining in the Asante Akim Central municipality where they dig the pit in their bedrooms," he added.
On the issue of Fulani Herdsmen, he said Regional Security Council (REGSEC) will continue to liaise with the Municipal Security (MUSECS) and District Security Councils (DISECS and other agencies in the region to nib these practices in the bud.
He therefore charged all MMDAs to take up the challenge and lead the fight to eradicate the menaces.
He bemoaned the way and manner people handle government assets especially bungalows assigned to government officials which are neither maintain them or kept neat and tidy.
"Others live in it and after retirement give them out to squatters while others also go on transfers or postings but still maintain their bungalows to the disadvantage of incoming officers," he noted.
He revealed that maintenance of government bungalows have also become a big challenge and as such has necessitated an inventory taking exercise of all state properties by government to be used for a maintenance plan design.
Mr. Simon Osei Mensah called on all MMDCEs to submit to the Regional Coordinating Council (RCC) the list of Government bungalows and offices as well as the list of occupants in the MMDAs latest by 6th October, 2017.
On the abandoned Regional Press Center he said the center was an RCC's initiative to foster closer working relationship between the government and the public through the media, with funding support from the Metropolitan, Municipal, District Assemblies (MMDAs).
Hon. Simon Osei Mensah said that, the MMDAs at a Regional Coordinating Council's meeting held on 18th December, 2015 committed themselves to contribute GHc 30, 000, GHc 25, 000 and GHc 20, 000 for Metropolitan, Municipal District Assemblies respectively towards the completion of the project.