25-year-old Police Imposter Arrested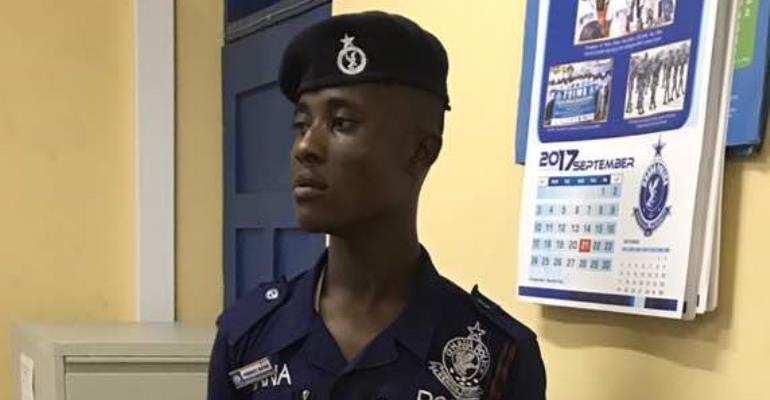 The Eastern Regional Police Command has arrested a 25-year-old man for impersonation and unlawful possession of police materials.
The Eastern Regional Police Public Relations Officer, ASP Ebenezer Tetteh, who disclosed the arrest to Citi News said the police acted upon a tip-off.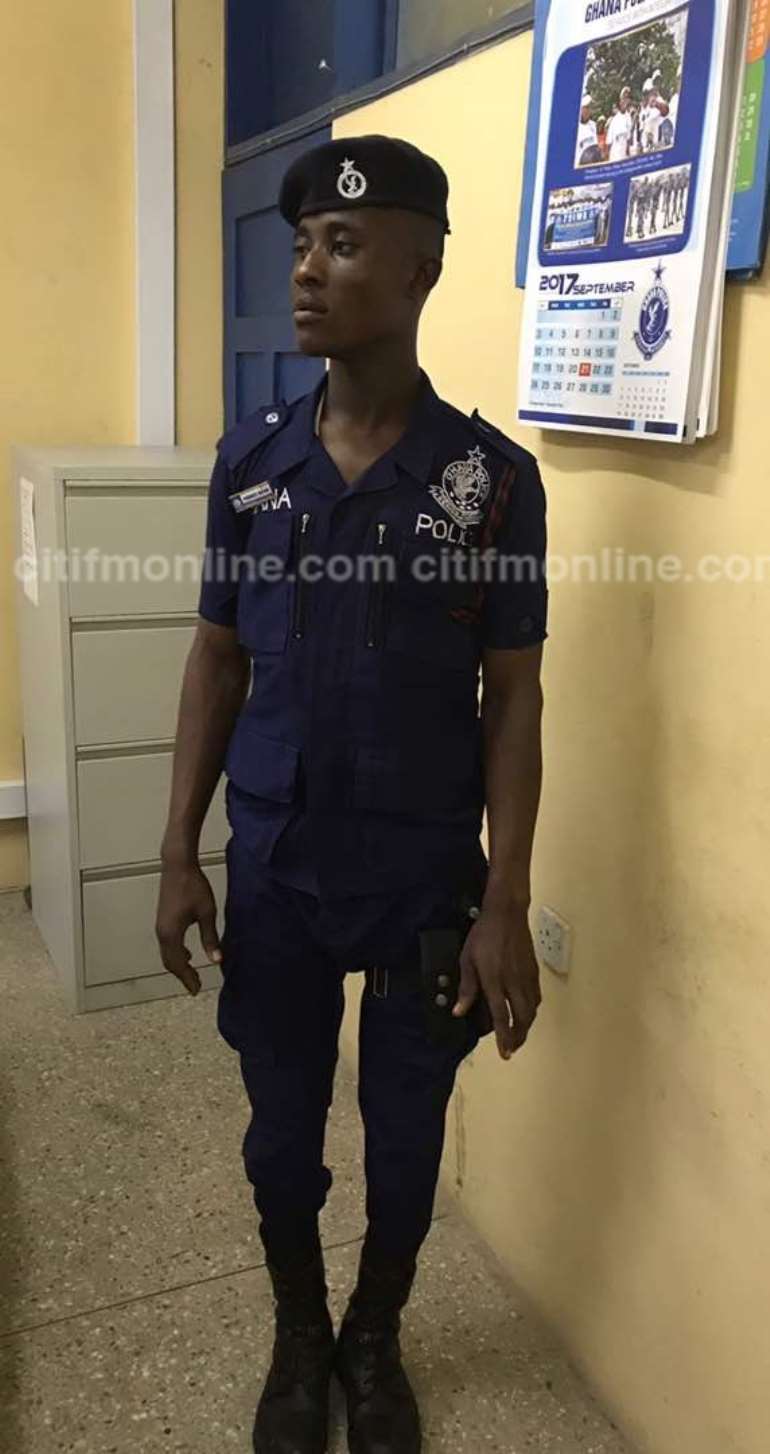 "Information the Police gathered led to the arrest of the suspect Prince Baah, 25 years old, who was impersonating as a policeman from Kumasi on leave at Koforidua. He was seen wearing police uniform in Koforidua township and a search conducted in the suspect's room at Koforidua Okorase revealed three sets of Ghana police uniforms that is, one set of camouflage and a set of Black Uniform."
He continued that, "a blue-black Police Uniform with Lang yang, a blue-black berret with police crest, name tag bearing No. 50721 Prince Baah, a pair of long black boots, a bayonet, specimen charged sheet book, police belt with ammunition porch containing two body spray which looks like pepper spray and a tarsar as well as police flashlight" were all found in his room.

ASP Ebenezer Tetteh added that "during interrogation, the suspect told police that he got the uniforms from a policeman stationed at Kumasi and Effiduase, but bought the other items at Asawase Kumasi.
The exhibits have however been retained whilst the suspect has also been detained for further investigation.
ASP Ebenezer Tetteh cautioned the general public to be on the lookout for several other fake officers who he said are posing as law enforcers and deceiving innocent citizens.
–
By: Neil Nii Amatey Kanarku/citifmonline.com/Ghana