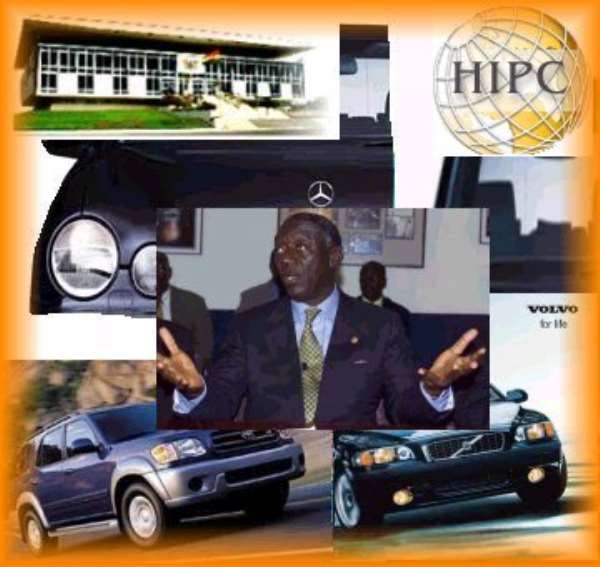 Members of Parliament are now eligible for up to 25,000 dollars as car loan each, up from the 20,000 dollars MP's they received in the last Parliament. The money is to be provided from a seven million dollar loan by Barclays Bank Ghana Limited. An agreement to this effect between the bank, the government and the parliamentary service was laid in parliament on Tuesday. The first deputy speaker of Parliament, Freddie Blay, referred the loan agreement to the finance committee for their consideration and report. Later, deputy majority leader, Abraham Ossei-Aidooh told the state-owned Ghanaian Times that the primary obligation to pay back the loan has shifted back from the government to parliament as an institution.
He said government involvement this time was only to offer a guarantee as a legal requirement.
Asked whether the previous loans had been paid back, Mr, Osei-Aidooh said: "As far as I know, the previous MPs have paid back the loans given them to purchase the vehicles" those who owed, he said have paid from their ex-gratia award.
Mr. Ossei-Aidooh said the present arrangement was considered the besting the circumstances as it took into consideration public opinion and the need for Parliament to resource it members to enable them do their work effectively.
Mr Ossei-Aidooh justified the need for MPs to be provided means of transport and said most MPs had to travel outside Accra at least twice every weekend, with some trekking long distances in their constituencies.