Finally, The Future of Ghana Publication 2017 Is Here!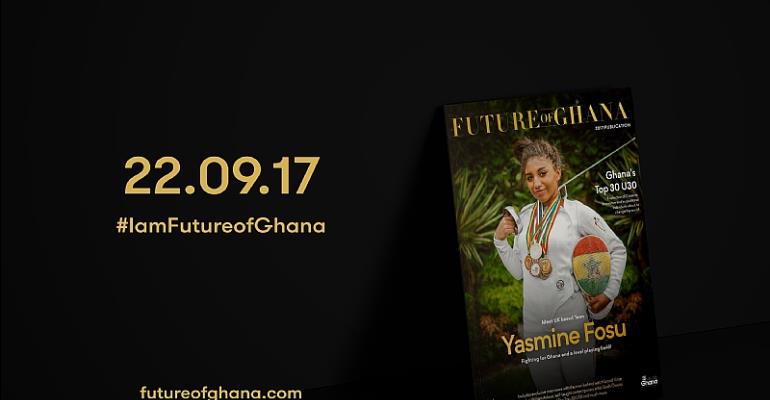 The Future of Ghana Publication is an annual project dedicated to searching for, showcasing and nurturing Ghana's leading talent from around the world.
The publication features Ghana's Top 30 Under 30 pioneering young talent impacting industries from around the world; including forward-thinking articles, interviews & features.
The initiative, now in its 3rd year, is part of Mefiri Ghana's effort to mobilize talents for the development of Ghana through its charity arm named as Future of Ghana.
The Future Of Ghana publication transcends stereotypes, highlighting the unsung contributions of future leaders and organizations that are making contributions to the Ghanaian and global economies.
It has been endorsed by prominent business leaders and government and distributed to over 7,500 readers around the world.
"This year's Publication launched on March 6th, 2017. In addition to showcasing Ghana's Top 30 Under 30 pioneering youth from around the world, the Publication also features forward-thinking articles, features, and interviews highlighting key industries, innovators and organizations vision for Ghana and Africa.
The nomination process began in October 2016 and closed December 2016. The top 30 were independently selected by the 2017 Future of Ghana Judges. The selection was based on content provided by nominators and the guiding nomination criteria made public at the start of the campaign. The framework used to select the Top 30 U30 is guided by a constitution which can be read here
The Publication is entering its fourth year and is a benchmark that is helping to catalyze and encourage greater youth participation in the development of Ghana whilst acting as a visual source of inspiration for the emerging generation and a talent resource for investors and organizations." - Ben Anim-Antwi, Director of Communication, FOG.