September 19, 2017
|
Opinions Letters
Debate on legalizing the use of Mobile phones in SHS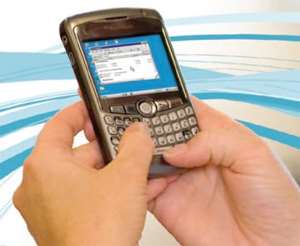 DEAR HUMAN RIGHT ACTIVISTS
I do not write to you often but it has become necessary that I do so this time. I must say that I am a big fan of your work and fighting hard to make lives simpler and easier for fellow human beings is commendable.
However, I am writing today not to glorify your work but to register my displeasure on one of your more recent demands.
You have demanded that Senior High School students should be given the opportunity to use mobile phones as that will help them in research which you believe will help improve their academic work.
This demand if granted by the Ministry of Education (or Ghana Education Service) will have very few merits but will do enormous harm to the students. It is true that research will enhance their academic work but let me take you back in time and access what the mobile phone will actually be used for and if there will be a way of being able to do research with less harm.
Dear activist, I am sure you remember a friend may have illegally been using a mobile phone in the dormitory in your SHS days. Do you remember how he waited impatiently for 12 midnight so he could call a friend from other schools to talk for several hours?
Probably you also borrowed his phone once in a while to enjoy free night calls. That was no research.
I hope you also remember the number of hours your friend spent in playing that game on his phone. There are better games now and I can only imagine how many of the learning hours will be spent on playing Temple Run, Subway Surf, Dream League and the others.
Dear activist, your friend was probably visiting goal.com and waptrick more than any other website. Hardly did he visit Google scholar nor googled the meaning of photosynthesis. Students wouldn't only access football sites with ease but can engage in online betting at the comfort of their dormitories if they are allowed to use mobile phones.
Those who had phones waited for 9pm to take advantage of the Tigo free SMS and did chat all night. That has been made easy by the various social media portals available now.
Legalizing the use of Mobile phones at the SHS will easily breed jealousy, greed and stealing. Students, especially girls will feel so jealous of the flashy phones their friends will bring to school and will resort to any means possible to get the new IPhone X.
The issue of stealing will be rampant, most of them will lose their mobile phones before they return home.
As distasteful as it may sound, the watching of pornography will be on the ascendancy. I doubt you will like to have your son/daughter sleeping next to someone who will be watching porn all night at a high volume.
Most of the boys will use their school fees to buy new phones either for themselves or their girlfriends.
With the use of phones being illegal, there are few instances of sex tapes made by SHS students leaking to the public domain and that will surely balloon if your demand is granted.
Since the need for research is pressing, I'll rather love it if you demand that all the ICT laboratories in various schools should have internet connections and students are allowed to access them even during weekends.
Giving a mobile phone to a 14-year-old on his/her own in a boarding house will undoubtedly increase many vices and breed behaviors that wi be detrimental to the society in the long run.
Let us take this right away from the SHS students for their own good.
Your Soon to be Colleague.
COSMOS SAVIOUR ANSAH