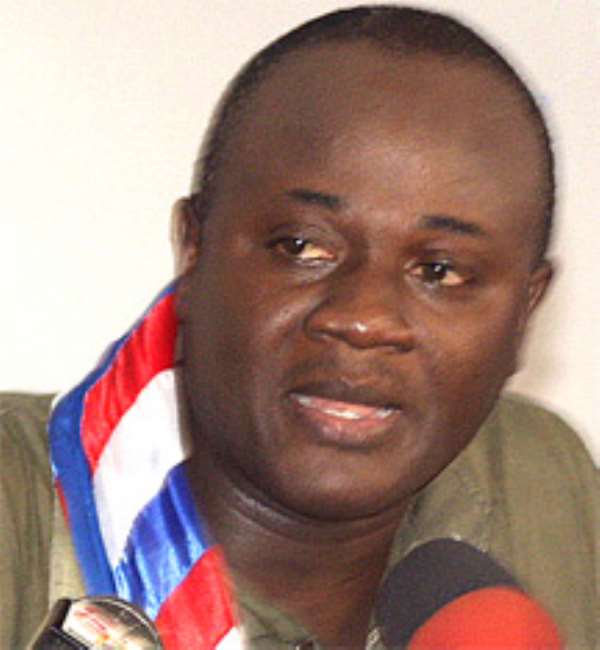 Bawku (U/E), June 20, GNA - The Minister of Information, Mr Dan Botwe says The New Patriotic Party (NPP) Government would continue to keep in touch with the Chiefs and people, from whom it derived its power. As part of this drive, he said, a programme dubbed: "Time With the DCE" would be introduced on FM Radio Stations nationwide for District Chief Executives (DCEs) to explain Government policies and render account of their stewardship to the people.
Mr Botwe made this known when he paid courtesy calls on the Paramount Chiefs of Bawku, Bolgatanga and Kassena-Nankana Traditional Areas during a two-day official visit to the Upper East Region. He said with the elections now over, it was time for the nation to put the rancour and rivalry that characterised the pre-election period behind them and to focus on national development with a singleness of purpose.
Mr Botwe urged Chiefs to let the people understand that tough decisions taken by Government, such as the increase in the price of petroleum products, were vital for the nation's survival and progress. "Since independence 40 per cent of Ghana's budget has been supported by external donors every year, and our country still lags behind others in Africa today in terms of development", he said, adding that it was the determination of the NPP Administration to reverse the unfortunate trend.
He further indicated that the recent cancellation of Ghana's debts by the G -8 countries had been the result of the Government's courage to take bold economic decisions, commitment to good governance and an unprecedented anti-corruption drive. "So when opponents of the Government begin to shout about "Wahala" and corruption they are doing that only to score cheap political points and to portray the NPP Administration in a bad light", he asserted.
Mr Botwe called on chiefs to forge unity among the people and to support Government's efforts to take the country out of the woods. At Bawku the Bawku Naba, Asigri Abugrago Azoka II, said hitherto, he and his elders did not understand the Government's policy direction and thanked the Information Minister for bringing them enlightenment.
At Navrongo, The Navro-Pio's representative, Arthur Balinia Adda, said the people of the area had supported the Dankwah-Busia Tradition for the past 30 years, and that they would continue to support the policies of the present Government in spite of whatever hardships they might experience. He appealed to the Government to revamp the Tono Irrigation Dam to enable the people to produce food all-year-round, as rain-fed agriculture had proved unreliable. Accompanying the Minister on his rounds was Mr J.A. Kwapong, Director of Information.