TTH Disposed Off Drugs Worth Over Ghc400,000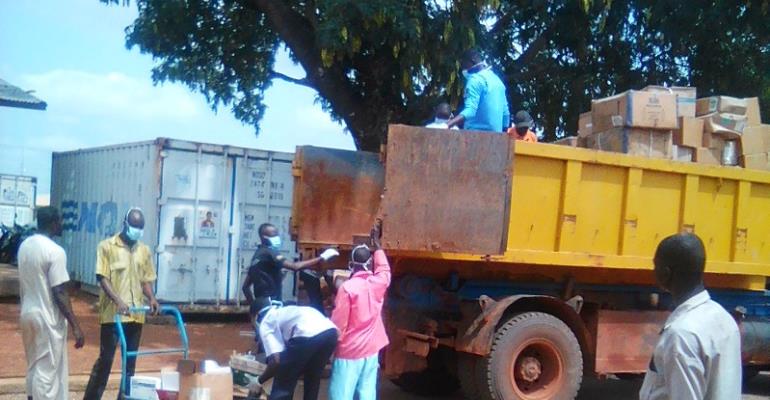 The Tamale Teaching Hospital (TTH), under the supervision from the Food and Drugs Authority (FDA) on Friday disposed off expired assorted drugs Worth over 400,000 Cedis to ensure partients safety.
Some of the drugs according to the Hospital authorities have been in stock for over 10 years with others just expired months ago.
The drugs includes; Tenofovir Disoproxil( fumarate/lamivadine 300mg), Atazanavir(As sulfate Ritonavir Tablet 300mg//100mg), Paediatric Patient Kit ( TB cases for Children 5-20kg), Zidovudive Oral Solution UPS 50 mg/5kg, Lamivadine en Solution buvable, Sterile, lancets, Spectra 1kg, and personal protective materials such as hand gloves, caregivers kit, among others.
Addressing media, the Northern regional manager of the Food and Drugs Authority (FDA) Martin Kusi said some of the drugs has been in the hospital for the past decade.
According to him, the hospital since 2009 has failed to get rid of expired drugs, leading to the huge quantities.
He appealed to hospitals to as a matter of agency do disposed off expired drugs in their possession to avoid any unforeseen circumstance.
Though no reason was giving by the leadership of the hospital, some executives have put the blame on the immidiate past executives.
According to them, these drugs were in stock, but patients were turned down some of which could have even lost their lives.
The exercise was supervised by the Regional Office of the Food and Drugs Authority, the hospital pharmacy authorities and the Media