14 September 2017
|
General News
Volta Regional Minister Warns Saboteurs Of FREE SHS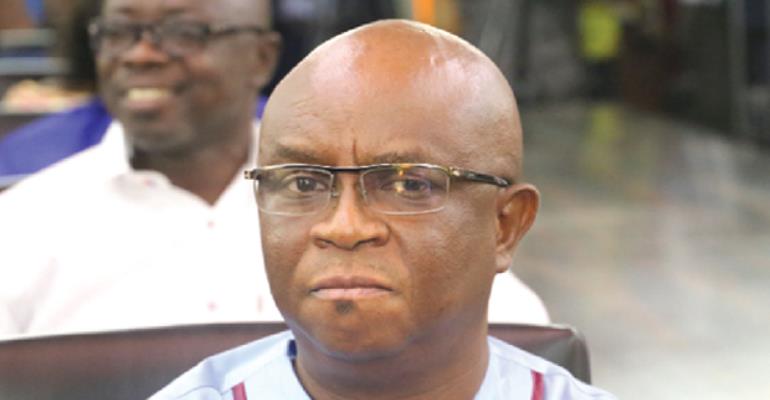 It appears some heads of Senior High Schools (SHSs) in the Volta Region are not happy with the implementation of the free SHS policy by the government.
The policy commenced on Monday in fulfillment of the NPP's campaign promises to lessen the plight of parents and guardians.
But the Volta Regional Minister, Dr. Archiebald Yao Letsa is clearly unhappy with the manner in which some heads of schools in the region are allegedly 'sabotaging' the policy.
According to him, some headmasters and headmistresses were taking unapproved monies from desperate parents who are anxious to get admission for their wards.
Dr. Letsa, who could not fathom the motive behind the extortion of money, wondered why heads of schools would sabotage such a laudable initiative.
The minister indicated that parents of newly admitted students of the Keta Senior High School were being charged GH¢250 for boarding facilities.
"The school's authorities said the fees charged were meant for the maintenance of a new dormitory built by the Parent Teacher Association (PTA).
"I quickly rushed there and asked them to stop but when I left, they told the parents the boarding house is full," he noted.
As a result, he disclosed that he had directed the heads of the schools to refund the monies to the parents.
He said he has also set up monitoring teams to ensure that heads of schools do not take advantage of the policy to enrich themselves.
"Some selfish people, who are worried they can't collect monies anymore, are doing everything possible to do that, but we won't allow them to sabotage such a laudable programme. I have set up a monitoring team, the Municipal Assembly and whistle blowers are all on the ground to ensure the right things are done," he added.
He also implored the Ministry of Education and other stakeholders to sanitize the system to ensure the success of the policy.