13 September 2017
|
Education
Tema DPSI School Celebrates Fancy Dress Day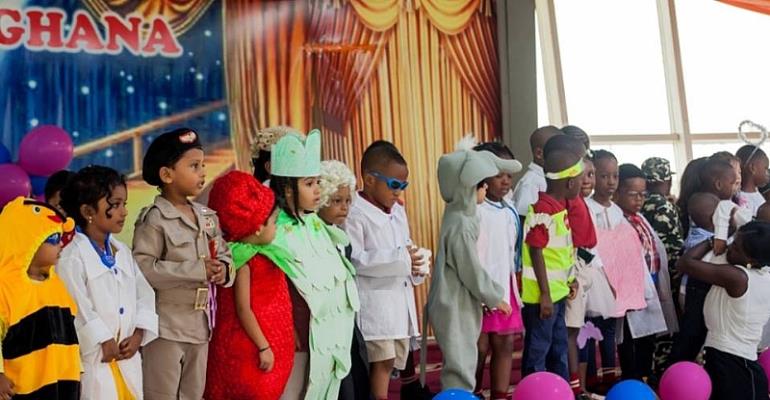 It was a day for them to showcase two things: boldness and style. And so, one by one, pupils of the Delhi Public School International (DPSI) primary division mounted the stage, adorning and showcasing some of the most beautiful and carefully selected fancy dresses there is to show.
But there was a catch – they were there to compete among each in a Fancy Dress Competition.
Director of DPSI, Mr Mukesh Thakwani with his spouse.
In an address on the reasons behind the institution of such a day in the school, Principal, David Raj explained that it was to imbibe in the children, a sense of confidence and boldness.
"All that our children need in their life is confidence, then success is sure," he added.
He said exposing the children to public speaking events such as this while giving them a competitive edge among themselves, is one of the best ways of ensuring that they do not grow up and be timid.
DPSI school Principal, David Raj.
He indicated too that it is a great opportunity for the children to learn and gather knowledge that they can apply in other aspects of their lives.
Mr David Raj is especially grateful to the parents and teachers for preparing and supporting the children in the exercise.
For putting up great performances and showing varying levels of confidence on stage, deserving pupils were each presented with certificates to encourage them further. Director of DPSI, Mr Mukesh Thakwani was present to make the presentations to the students.
The day was crowned with a dancing session for the children, with their parents and the teachers of the school joining them to display some dancing steps.