13 September 2017
|
Regional News
Free SHS: Nana Addo Is Our Saviour—According To Parents In Sunyani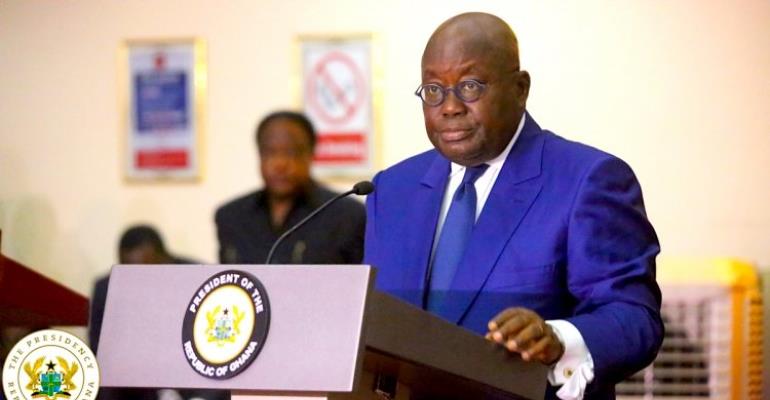 Residents in Sunyani, most especially parents and guardians on Monday commended President Nana Addo Dankwa Akufo-Addo government for implementing the Free SHS policy and described him as their saviour.
The excited parents,thanks NPP government led by Nana Addo on the fulfilment of his long held campaign promise as far back as the 2008 elections.
Speaking to Sunyani based radio Ahomka 90.5FM, during registration process of students who benefited from free SHS policy at Sunyani Senior High School (SUSEC), some of the parents said the implementation of the policy has brought relief to them,"we are really happy for this policy, because it will help our children to stay in school to improve their academic performance,No sacking of students to go home and bring their school fees as most headmasters do" they added.
"Free education is the best thing happening in the history of Ghana, Nana Addo is our saviour , if moses in the Bible led the Exodus of the Israelites out of Egypt and cross the Red Sea,then Nana Addo is the second moses in the Bible as he is leading Ghana especially we (parents) to cross economic hardship we face anytime schools open" they stated.
Government's free SHS policy has kick-started throughout the country.
About 400,000 students are expected to benefit from the education policy that will exempt them from paying for tuition and other fees.
They said the free SHS policy is very laudable, some other parents were of the view that even though government had introduced free SHS education, they would still provide some basic needs to their children.
They pleaded with government to do everything possible to sustain the Free SHS policy to assist parents give their children the quality education they deserve.
Meanwhile, Some students expressed their appreciation to government for the initiative.