13 September 2017
|
Business & Finance
Electrical Equipment Company TechMaxx Opens Adabraka Office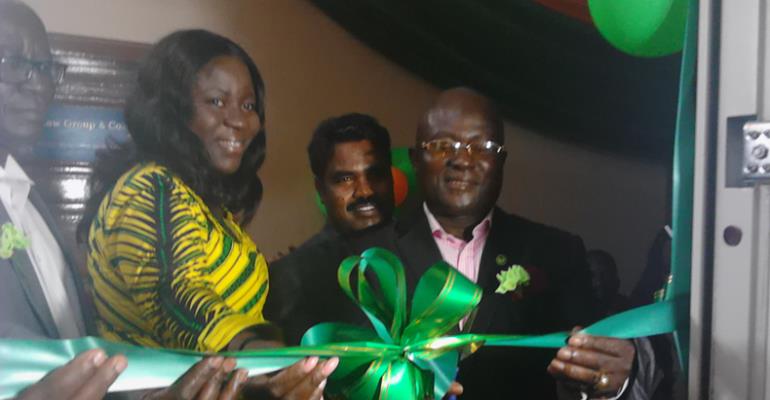 Officials of the company join Sintim Aboagye, deputy MD of STC, to cut the tape to open the new office
TECHMAAXX International Limited, dealers in affordable electrical equipment such as power transformers, panels, HT and LT cables, has recently opened a new office at Adabraka in Accra.
Techmaaxx, established in 1994, provides value-added services such as energy efficient products and cost effective solutions, which benefit the end user in terms of cost, efficiency and time.
It also offers comprehensive enterprise software solutions to transport companies to enhance their operational efficiency.
As the most sought-after enterprise solution in the transport industry, especially for transport companies, which need ICT solutions for tracking revenue and the location of goods being transported in the country, the company has expanded its presence to Dubai and Bahrain.
Among the institutions and agencies that Techmaaxx works for in Ghana are ECG, GRICO, MASLOC, Metro Mass, OLAM and INDORAMA, among others.
The company deals in GPS/GSM/GPRS based vehicle tracking, fuel management solution, automated weighing system, POS for customized applications, value added electrical service etc.
Furthermore, the company undertakes field collection, loan recovery for banks, insurance and non-bank financial institutions, among others.