13 September 2017
|
Press Release
Akuffo Addo Promised Free SHS For All, Not A Selected Few
Center For Progressive Governance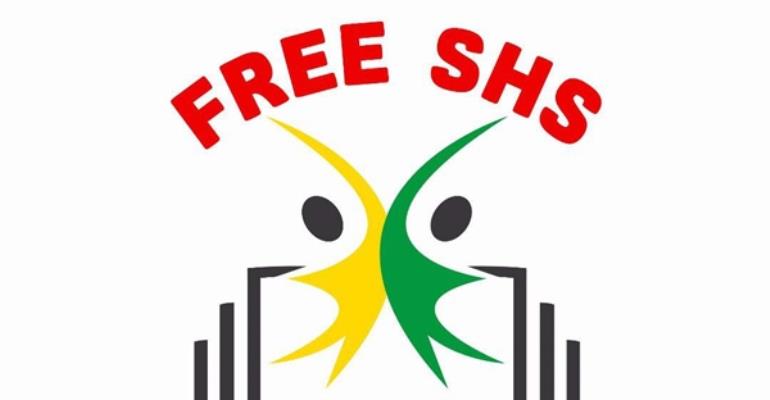 The Center for Progressive Governance (CenProG) will like to commend the NPP Government led by President Akuffo Addo for initiating steps to fulfill their Flagship Free Senior High School Policy. It is indeed heartwarming to see that like all governments, Education is very dear to the current administration.
CenProG is however disappointed that the government instead of coming clean with Ghanaians and telling us that they are progressively pursuing the Free SHS Policy contrary to what they promised, rather wants us to believe that they are implementing exactly what they promised. That is a blatant falsehood.
The NPP manifesto on page 107 states 'The NPP will redefine basic education to include Senior High School (SHS), covering vocational, agricultural and technical schools, and make it available for free on a universal basis to all Ghanaians.' Indeed, this promise was rightly trumpeted by the NPP during the campaign with emphasis on the policy reducing the burden on parents. No where did the NPP give the slightest indication that this policy would be PROGRESSIVE and/or for a SELECTED FEW.
CenProG noticed quite worryingly that after the NPP won, they begun to shift the goal post by claiming they did not promise free education for ALL. Most notable was when Kojo Oppong Nkrumah argued vehemently on GhOne's State of Affairs that the NPP never promised free SHS for all. Ghanaians however continued to remind the President of what exactly he promised and so for a President touted as a listening one, CenProG believed the implementation would have been exactly what was planned.
Today, Ghanaians are faced with the stark reality of what the NPP would like us believe is free SHS and with varied reasons being cited for the policy ending up as it is. We refuse to buy the claim that this is exactly what was promised because the manifesto corroborates what Ghanaians were promised on campaign platforms.
CenProG rejects also the invitation to be hoodwinked that the policy is what it is because of unforeseen challenges. This logic is shattered to bits by the fact that this policy has been Nana Addo's flagship promise since the 2008 elections and so a lot of thought/brainstorming would have gone into the decision to use it for three consecutive elections.
In this regard, CenProG calls on the government to offer a candid and sincere apology to parents whose trust have been breached by the deliberate u-turn by the NPP and also call for a nonpartisan national discussion into addressing the issues affected the Progressive implementation of the Free SHS Policy.
God Bless our homeland Ghana and make it GREAT and STRONG.
Signed
Sawadogo Mahmoud
Executive Secretary, CenProG
0504607005/0244997751
Mallam Yahya Mohammed
Executive Director, CenProG
0243728659