12 September 2017
|
Education
NUGS Commend Government For Free SHS, Jabs Minority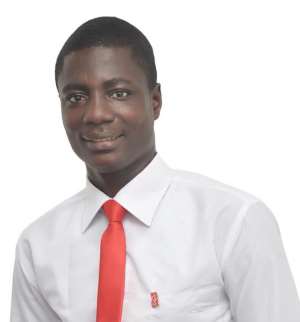 The National Union of Ghana Students has commended the Nana Addo Dankwa led New Patriotic Party for seeing to the realisation of the FREE Senior High School Policy.
According to NUGS, 'Education as long as Ghana continues to operate with our 1992 Constitution remains a RIGHT and never a PRIVILEGE to some rich few.'' However, some constraints such as poverty has led to this right eluding several Ghanaians. The Union has therefore expressed its appreciation to the Government for taking the bold step to implement the FREE SHS policy.
In a statement signed by its Press and Information Secretary, Gilbert Kwasi Frimpong, NUGS stated that "As a Union, our unflinching support for a very accessible and affordable education system is evident in our motto 'EDUCATION, A RIGHT NOT A PRIVILEGE'.
We strongly believe that a broke society is better than an illiterate society and it is better if it requires spending over 60% of our entire annual budget in educating the citizenry."
NUGS also took a swipe at the minority for their negative position on the free SHS.
The NDC minority in Parliament has held series of press conferences to shoot down at the policy but according to NUGS, they are ''appalled as a Union, the kind of vehement opposition given to this prestigious program from people who themselves have benefitted from such programs in time past."
"People who enjoyed free education from the basic level through to the tertiary level and even received allowances for been educated are now against others enjoying same. We are calling on those shooting down at the program for selfish political enterprise and expediency to desist from that and be 'citizens' at least for ones." The statement said.
NUGS used the opportunity to call on heads of institutions who take advantage of such programs to dupe students by instituting other 'irrelevant' bills to desist from the act stating that "NUGS shall resist any attempt by any head of institution to use the backdoor in duping unsuspecting and 'poor' students."