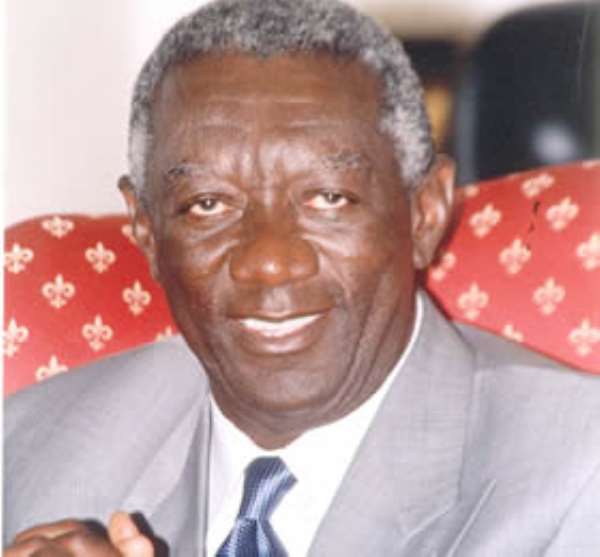 President John Agyekum Kufuor has returned from the United States of America, where he met with US President George W. Bush and four other African leaders.
The meeting discussed issues such as debt relief for Africa.
The group of eight industrialized nations announced a debt cancellation package for 18 African countries, including Ghana.
Addressing the press at the Kotoka International Airport, President Kufuor said Ghana is likely to have about five billion dollars of her debts written off.
"Like we have been doing with HIPC funds, we are pursing enhanced social services like education and health care delivery. We have also used some of the HIPC money to reduce domestic worries of government," he said.
President Kufuor explained that because government is competing with the Private sector, the banks keep on raising their interest rates.
" With this help, government will be able to cut back drastically on domestic borrowing, interest rates will be low and the private sector can borrow economically and profitably," he said.
Meanwhile, hordes of sympathizers of the NPP and other well-wishers on Thursday thronged the Kotoka International Airport to welcome President Kufuor on his return from the United States.
Shouts of "Oseadeeyo" Kufuor the gentle giant," we are grateful to you"," Ko so ye. W'adwuma, rent the air as soon as the British Airways flight carrying the President touched down at 7: 45 pm
Some of the excited supporters attempted to carry the president shoulder high, but for the tight security, they could not attain their hearts desire.