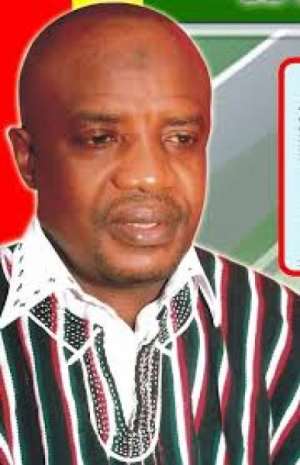 Alhaji Mohammed Kwaku
A group calling itself Platform for Action on Democracy and Local Governance (PADLoG) has stated that heads of the Public Services Commission, Local Government Services and the Civil Service as a matter of urgency conduct an audit and validation of the academic credentials of all workers on the public payroll".
According to PADLoG, "the public sector, which is the highest employer must assume its hallowed place as the repository of fine, committed, selfless and qualified individuals who have the development of the nation at heart and must, therefore, be rid of hoodlums and imposters who infiltrate our esteemed institutions with counterfeit credentials".
The suggestion by PADLoG follows a revelation by the Economic and Organised Crimes Office (EOCO) that the head of IT at the Social Security and National Insurance Trust (SSNIT) Dr Caleb Afaglo used fake certificates to secure his job.
PADLoG said the exposé "must be a wake-up call to all Human Resource Managers and other agencies who are contracted to recruit staff into the public service".
"It must be of great concern to the government to ascertain how many more individuals like Dr Afaglo are still holding key oppositions and manning sensitive offices in the public sector and being unjustifiably paid with huge sums of tax payers money while ably qualified persons may be wasting away unemployed; it must at worst be treated as a matter of national security.
Statement signed by Executive Director Alhaji Mohammed Kwaku Doku stated that "the auditing and validation of certificates must be done without wasting any more time in order to save the public purse and reduce bottlenecks in the public sector".
PADLoG "recommends stiff measures for recruitment into the public service from henceforth and asks that deterring punitive measures are put in place to deal with 'Dr Afaglo' and his ilk if we intend to have an efficient and respectable public workforce".