Fortitz's acquisition of UMB was illegal – Mahama Iddrisu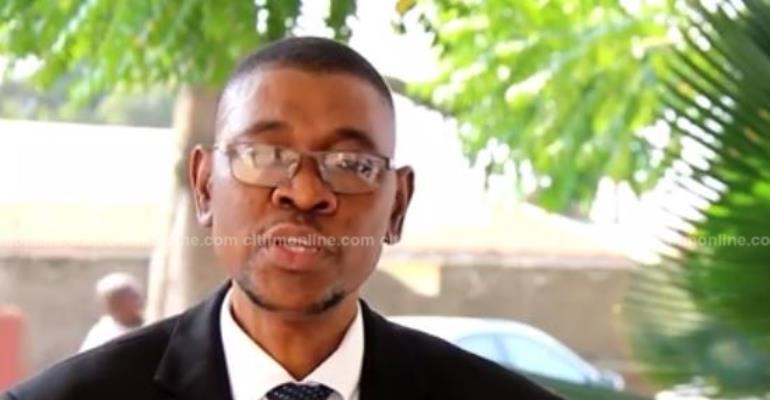 An investment Analyst, Mahama Iddrisu has argued that some processes in private equity fund, Foritz's 2013 acquisition of Merchant Bank, now UMB Bank, were illegal.
Speaking on Eyewitness News, Mr. Iddrisu explained that the illegality stemmed from Fortiz's decisions to borrow the needed funds from Merchant Bank, with the bank itself likely acting as a guarantee.
Following this, "a contract was somehow signed to convert Fortiz's loan into equity," he stated.
"They had a contract that converted that loan into equity. That money that was borrowed actually was a guarantee for the three shareholders banks to take that money, meanwhile, it was converted to benefit only Fortiz."
In the formerly wholly state owned Merchant Bank, the Social Security and National Insurance Trust (SSNIT) controlled an 89.6% stake with the remaining 10.4% belonging to SIC Life.
SSNIT and SIC Life sold 90% of the bank to Fortiz, with the expectation that they could claw back more shares when a plan by the special purpose vehicle, the Merban Assets Recovery Trust (MART) succeeded in recovering more than 30% of the bank's bad or impaired loans.
But Fortiz opted for a cause of action which resulted in the increasing their stake in UMB, whiles reducing the state owned entities' shares from 10% to 5% jointly.
Problems with contract
All these problems for the state entities stemmed from a contract that "was not properly construed," Mr. Iddrisu said.
"…the GHc 40 million [borrowed from the bank] actually belongs to the two shareholders and not Foritz for borrowing the money, because that same money was sitting in the bank and the bank assets were sitting as collateral."
He noted further that the money belonged, by extension, to workers but was converted to equity, constituting an illegality.
"They borrowed it from the asset management company, that actually belonged to the total bank, and which's money belonged to workers and that same money was used to convert to equity up front, making them reduce the shareholding down to 4.3 percent. That alone is an illegality."
The contract indicated that Fortiz was supposed to inject GHc 50 million as equity in the beginning, of which it injected 10 million but Foritz, Mr. Iddrisu further arguing his point said, "went back to the same bank and the same fund with Ghanaian's money sitting in the bank and they are saying that it is a subordinated unsecured loan… All that they did was to pick money from the bank and term it as a loan and say that it is convertible."
Background
Fortiz paid GH¢90 million for a majority stake in the bank with the understanding that an additional injection of GHS 50 million would be injected within a six month period.
The amount gave them a controlling stake of 90 per cent in the bank, leaving the minority 10 per cent to the country's pensions fund manager, SSNIT and SIC Life Limited.
But after an initial payment of GHS 10 million to UMB as equity capital by Fortiz, it entered into an unsecured, subordinated debt instrument facility, referred to as a convertible loan with the bank, through which an additional GHS 40 was invested into UMB.
Soon after it was concluded, the loan was converted into equity, in accordance with the Term sheet as approved by the AGM.
This led to SSNIT's shares reducing from 8.96 to 4.43% of the company and valued at GHS 2,565, 537, while that of SIC life reduced from 1.04% to 0.51% and valued at GHS 297, 780.
Subsequently, SSNIT and SIC Life took Fortiz and UMB to arbitration in January 2017 claiming among other things that Fortiz erred in the means it did to acquire more shares in the bank. The arbitration panel however roundly rejected the claims by the two.
–
By: Delali Adogla-Bessa/citifmonline.com/Ghana