Ghanaians in UK support Korle-Bu Children's Ward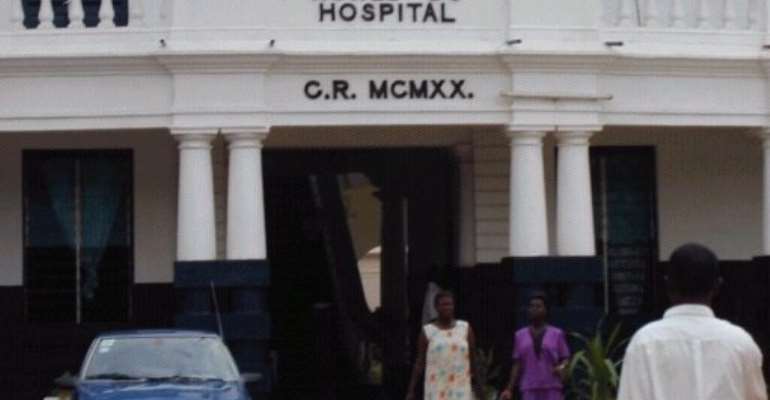 Accra, June 14, GNA - Ghanaian citizens in the UK on Monday presented a cheque of 23,000 Pounds Sterling to the Korle-Bu Teaching Hospital (KBTH) in Accra towards the rehabilitation of the Children's Block.
Ten thousand pounds of the amount came from the Ghana Registered Nurses Association in the UK and 13,000 pounds from Ghanaian citizens living in and around London towards a project dubbed, "Save a Life Campaign" launched in 2001 at the instance of the Ghana High Commissioner to the UK, Mr Isaac Osei.
Mrs Marian Osei, wife of the High Commissioner, who presented the cheque of 13,000 pounds on behalf of Ghanaians resident in and around London commended the Nurses and Doctors for their relentless effort to save lives.
She said although conditions of service and facilities in the Hospital were inadequate, the Doctors and Nurses were doing their best. A Nurse resident in the UK, Mrs Cecilia Akuffo, who presented a cheque for 10,000 pounds on behalf of GRNA-UK, said Nurses in UK recognised the efforts of their counterparts in Ghana and saw it as a need to help the Hospital to realise its dream.
"We have pledged to help the ordinary Ghanaian and this is how we plan to initiate it," she said.
Dr Jennifer Welbeck, Acting Head of Department of Child Health, who received the donations, said the money would be used for the rehabilitation of the Children's Block and the expansion of the Emergency Room Services at the Children's Block. She noted that the expansion and rehabilitation of the Children's Block was necessary, as it was the most congested at the Hospital.