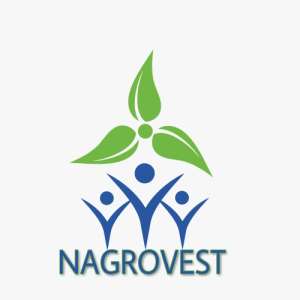 Accra, Monday 28th August, 2017—As the government of Ghana continue to make efforts to revamp the Agric sector and make it more attractive to investors, it appears there is a glimmer of hope with the sector ready to undergo massive revamp through a new innovation.
Bitland Global based in the USA is proud to introduce Nagrovest to Ghanaians.
Bitland is an organization that aims to provide services to allow individuals and organizations to survey land and record deeds onto the Bitland Blockchain. As the pilot project is working out of Kumasi Ghana, the team is looking to expand their reach further into the African continent.
The official launch of Nagrovest is scheduled to take place on Friday, 1st September, 2017 in the USA, precisely Indiana Bloomington.
This is the first Vanilla farm project to be introduced in Ghana. The company is in the process of securing 100-acres of land that will be transformed for vanilla cultivation.
Nagrovest aims to become the very first nursery, training center and trading hub for vanilla cultivation in Ghana.
The initiative would also be opened to potential investors who are interested in investing in one of the most promising agribusinesses in West Africa that hopes to leap into the stock/blockchain market.
With this investment, the farm is estimated to cover approximately 40 hectares of plantations.
After two years of plant growth and in the subsequent 2-10, the farm should reimburse the investor and subsequently earn profits in millions of dollars for a period between 8-10 years.
The Chief Executive Officer (CEO) of Bitland Global, Mr. Narigamba Mwinsuubo, explained that the general framework for the realization of the project is 10-20 years.
"After the initial investment has been paid back by the farm, the farm will realize its investment project as a self financing entity. As the organization grows and with your support, we can together make use of arable lands in developing countries and potentially unlock millions of dollars making Africa a healthier economy.
Bitland Global streamlines and automate the entire land registration process so it provides a better system of record. We combine automation with blockchain technology. Secured land titles are the first important step towards safe investments in real estate and businesses.
By being able to deliver these secured land titles and as proof of concept we can now proactively initiate and start-up various lucrative and profitable real estate and arable agricultural investment projects that smart investors (big or small) can choose from, "he further revealed.
As the organization grows, they look to build infrastructure in developing countries to potentially unlock billions of dollars in untapped property rights.
Bitland has been building the team over the past years through Mr. Narigamba Mwinsuubo. While the current team is making connections locally in Ghana, the company looks to have their services available globally within a projected period of 5- years.
Bitland Global is an organization that saves lives and create community opportunities by providing land title security and valuation services.
With a combination of remote workers and key partnerships, Bitland is also looking to assist governments in solving land disputes in areas that are currently beyond their reach.