56,000 Children Die Every Year In Ghana Before The Age Of Five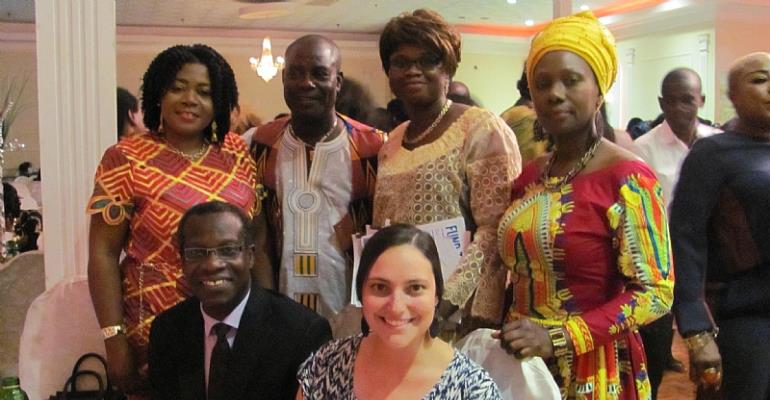 Every year in Ghana, 56,000 children die before the age of five. Also, of 1,000 babies born in the country, 72 will die before the age of five that is ten times what is in Ghana.
Again, one nurse in Ghana looks after a 1,500 people that is five times more than it should be in the country where 40 percent of the population is under the age of 15 years which means that security of the nation is based on how it takes care of its youth.
This disturbing statistics was presented by Dr. Isaac Odame the Medical Director of the Global Sickle Cell Disease Network, at this year annual Ga Dangbe Association of Toronto Dinner Dance over the weekend.
The Ga Dangbe Association of Toronto, made a donation of 2,000 Canadian dollars to foundation through an appeal for fund.
Dr. Isaac Odame who doubles as a Haematologist at the hospital for sick children [SICKKIDS] Toronto-Canada, observed that if the country don't have any policy to preserve the health and development of its youth, it could not make it as a country.
He explained that is why SickKids Ghana Initiative is about improving child health outcomes by training Ghanaian nurses to have specialized skills to look after children to prevent all preventable deaths among children in Ghana regardless of where they live.
"So we are determined to train 1,500 pediatric nurses. We have trained 300 now and we are hoping to train more to achieve success" he disclosed.
He stated that the government of Ghana has made it known its intention of needing 2,500 of these nurses by 2025 and that is why the Canadian government is supporting the SickKids Foundation which also needs the support of Ghanaians living in the diaspora.
Under the Canadian government support programme, SIckKids Ghana Initiative every dollar it raise, the Canadian government will give three times of that, it was learnt.
So far, the SickKids Ghana Initiative has been able to raise 1.3million dollars towards its goal of 3.45 million to make the project which is half way become a success.
Dr. Isaac Odame further disclosed that currently they are training nurses in Accra, Kumasi and Tamale making sure that nurses come from underserved areas where there no doctors for these nurses to safe lives of sickkids to secure the country's future.
He urged all to support this special initiative by appealing to Ghanaians in the diaspora to donate in cash because the youth of Ghana represents the economic, financial and social security of the country.
The acting Ghanaian High Commissioner to Canada, Mr. Philbert John, praised members of the association for supporting provision of quality health care back home.
He reminded the people of their rights as citizens of Ghana and the need to support the government in diverse ways as it gives direction of leadership.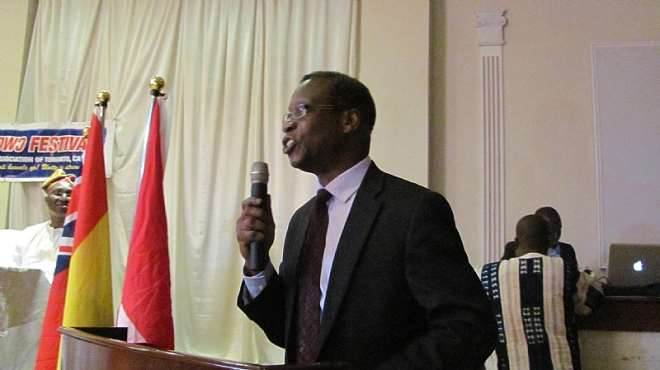 048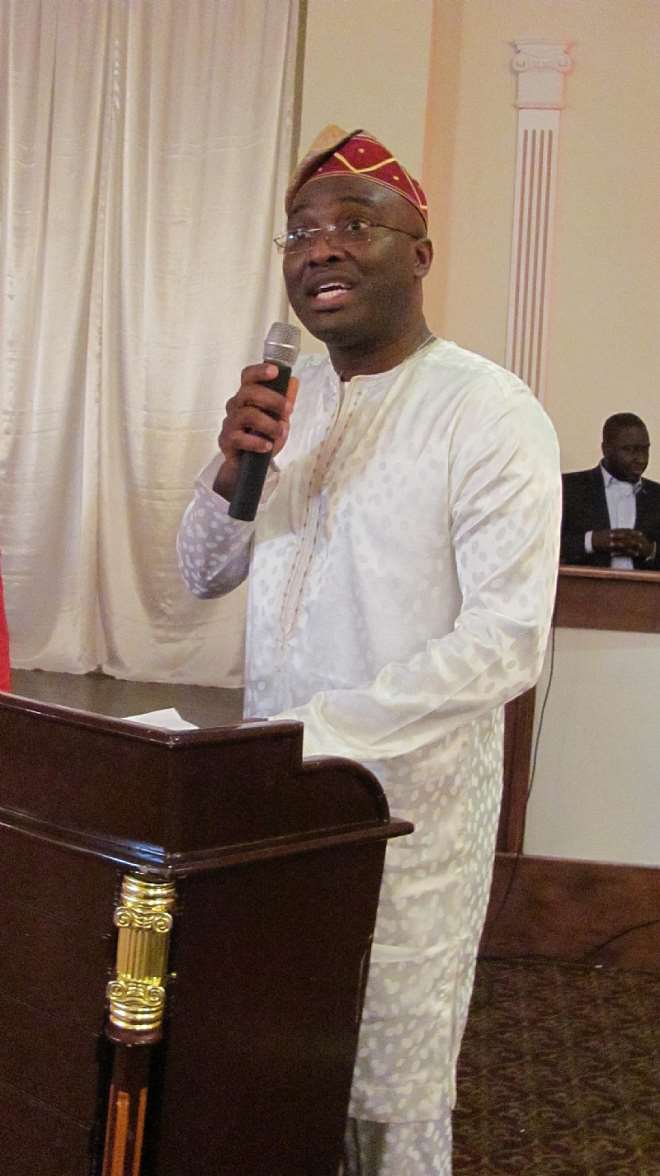 031