An Open Letter To Education Minister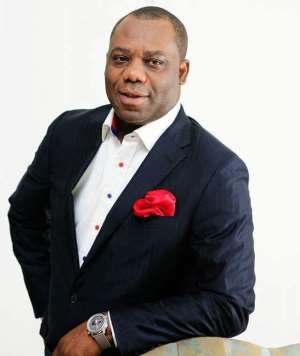 Dear Education Minister,
Good morning sir. I hope you have finished taking your well-prepared tea and have quenched its hotness with perhaps two bottles of distin..? I also assumed you are now cruising in your fully loaded air-conditioned newly imported V8 to your office.
Sir, could you please lower the level of the air condition? Oh! I've forgotten you just took two bottles of the distin and the this distin may be reversing your thinking now as your president has decided to put the whole country on a reverse gear. Everything is moving backwards even including our thinking. Some people are sharply putting their thoughts on the past administration and wishing they had made the John Mahama government stay in power for awhile. Anyway you people say the distin is helping you to do proper job so don't worry that you have taken the distin.
You see, continue taking the distin, it is good for your health and work delivery. Just remember how lousy you and your colleagues in opposition. It was more people who are addicted to the distin. I am laughing too loud here sir but forgive me! Anyway, how is your the distin president doing after disgracing our National flag. Let me shut sir before I'm accused of trying to sabotaged his works.Hmmmmm!
Mr Minister, the reason why I am writing you this letter from my usual hamlet is that I can't come to your well furnished office to tell you my peace of mind. your many body guards are ruthless, I learned they also take the this distin but not as much you take. Don't ask me why I am living in a hamlet; my answer will be simple; I am a son of a former watchman who was also doing cattle rearing as a part time job. Seen? Your party and its elitist mindset hate that category of human beings. They are inferior to you. Is that not bad for you people; the elite against the other side. Any that your problem? Or?.
Sir, first of all, I would want to know if the syllabi for teachers' examination is ready or its still nowhere. Your government is just amazing. You people are still behaving as if you are campaigning. Anyway maybe you people are taking the distin too much and have forgotten that you are ruling. Hahaaa! I hear currently my friends, they teachers are busily preparing for what they will teach when school reopens but they need to shelve that for some time. I am talking about your licensing examination for them. When is it coming on?
They want to know how much they will be paying as their registration fee and who is going to teach the teachers so that they can pass your exams. Are they teachers? Have they been licensed? Please when was that? Heheheee! Teachers for change are also complaining sir. Karma, hmmm!
Sir, try and help me out as your friend. My friend's mother came to me with a little complain and I will want a clarity from your distin driven mind sir. She is a teacher who has only 2 years to go on pension, does she still needs a license and for what sir? If she fails, are you going to sack her or demote her? She is very agitated and needs answers urgently.
Sir, she also wants to know who pays for the registration fees? Your distin government or they; the teachers? Please sir, after the licensing, will you be satisfied with teachers since to you, teachers are of not much importance . Are you going to provide everything teachers need to teach? Forget about salaries because their reward is in heaven.
I even heard you want them to close at 4pm? Sir, some of them are even agitating to start at 6am and close at 6pm.So don't worry about that aspect sir. Licensed teachers will be very hard working. Seen? Hahaaa!
Sir, I want to know, how many special agents that you have trained to be with the teachers in the schools to monitor the time you have set? I have more to ask but my battery is about to die and dumsor is alive and well at my hamlet. I don't how and when your lousy Mr Know-all Energy will put the stopping nail to it. Talk is cheap indeed. Heheee! He was good and arrogant during his vetting, telling us how it was easy to kill dumsor but what have we seen so far? Tell him that time; they say is not a good friend, it has exposed him.
Please respond to my letter. Thank you sir.
From me, the son of a retired watchman, Cletus Abaare