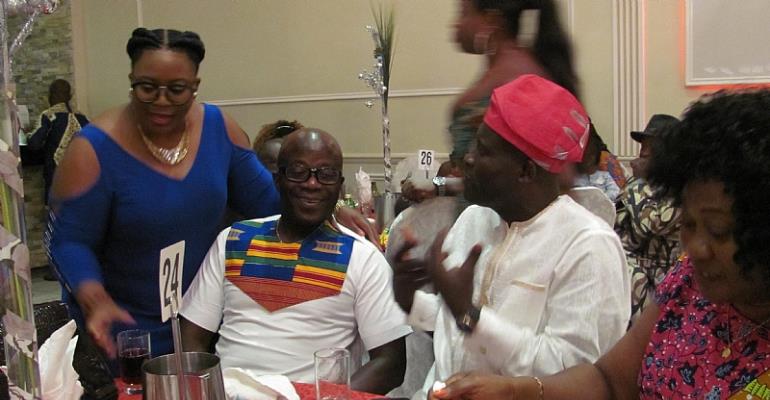 It has become like having an incurable disease inside the Ghanaian community the fight against fake announcement of the death of very important people via social media without proper cross checking.
This practice where some unscrupulous persons hide behind their laptops and post death notices or news about very important people on the social media platform has been going on for years now without any sign it would be curbed soon.
Former president John Agyekum Kufuor, John Evans Atta Mills, Jeremiah John Rawlings and even former first lady Mrs. Theresa Kufuour all at a particular point in time suffered from by this criminal act.
Four days ago, the social media was once again flooded with fake death news of the deputy minister for transport Nii Kwartei Titus Glover as the false news had it that he was involved in a vehicular accident.
The deputy minister has rubbished the death news as fake news. But some people's mobile phones were still receiving that fake news via whatsapp.
As a true son of Ga Dangbe who never misses attending and participating Ga Homowo cultural festival celebration in Toronto-Canada, expectation was very high for him over the weekend.
Apart from going to cover the event, yours truly eyes kept darting around Forum Banquet Hall where the dinner was held as to whether appearing of Titus Glover would be made to further proof that he was dead.
Lo and behold the lenses of your truly camera captured the appearance of the deputy minister for transport Titus Glover who came to dine and make merry with his family, friends and love ones in Toronto as they wrapped the annual Homowo festival with a dinner dance.
Thickly sound from pressing buttons of cameras from tens of people who attended the function was heard as they took photographs of the minister chatting with his friends, taking to the floor and boogying or addressing the gathering.
It was however suggested to the Ghana Journalist Association GJA, to take initiative to address the canker by holding workshops for the media house key to stressing on double cross checking on news tips before going public.