12 August 2017
|
Headlines
Buy Drugs From Approved Sources—FDA Urges Public
Osei Kwadwo, Space FM, Sunyani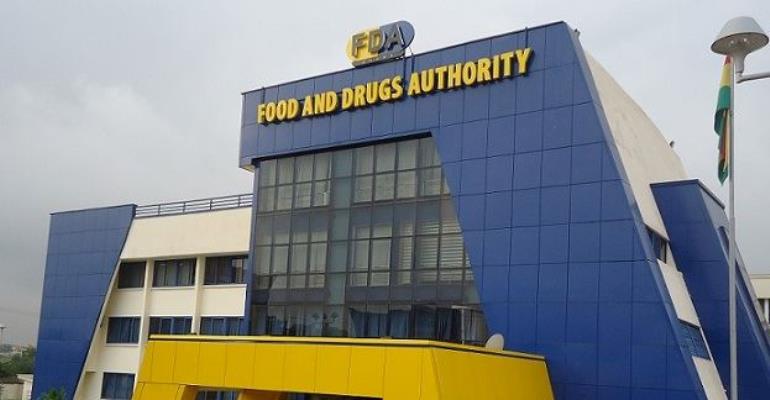 The Director of Public Affairs at the Food and Drugs Authority (FDA), Mr. James Lartey, has urged Ghanaians to always purchase drugs from approved sources to avoid buying fake and expired drugs.
Mr. Lartey assured the public that the FDA is doing everything within their power to protect them when it comes to the products they regulate, but asked the general public not to buy drugs from lorry parks, open markets and in buses.
He said medicines are sold only in pharmacy shops, chemical shops, hospitals, maternity homes and clinics and that buying from outside these sources could be dangerous.
He said the general public may be buying a wrong medicine when they do not buy from the right sources.
Speaking to Space FM in Sunyani, the director of public affairs of the FDA stated that the public would be helping them in protecting their safety, when they buy from the right places.
Allaying the fears that Ghana is sitting on time bomb over the influx of alleged fake drugs on the market, the PRO of the FDA said there is no country in the world where you cannot find any fake drug there, but the system has measures in place to minimize impact such fake products
He added that education on fake drugs is the most impotent thing that we all need to do to protect the public health.
He assured that the system of the FDA in checking fake and expired drugs in the country is working effectively and efficiently.
He said that there had been some instances where some people have imported goods into the country and they had instructed them to send them back.
It would be recalled that the Chief Executive Officer (CEO) of the FDA Delese Mimi Darko appeared before the Public Accounts Committee of Parliament on Monday and stressed that Ghanaians have no fears over the efficacy of drugs on the shelves.
Meanwhile, the 2012 Auditor General Report before the PAC has indicated that a lot of unregistered drugs were imported into the country without the prior approval of the FDA.