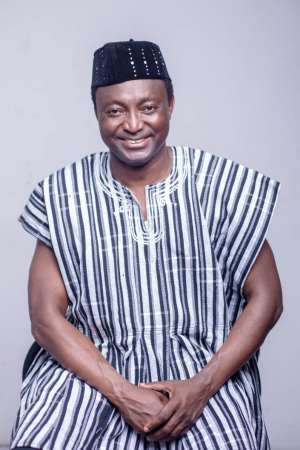 The Office of Fred Amankwah-Sarfo wishes to extend a fervent prayer to all Hajj pilgrims for successful Pilgrimage to the Holy and Sacred City of Mecca.
This Muslim tradition dates back to Adam and Abraham, instructed by angels in the performance of the rites.
You are the representatives of Ghanaian Muslim Community, who joins millions of others from all over the world to perform one of the cardinal pillars of the Islamic faith.
As you perform this holy and sacred journey, may Allah's guidance be with you and be an incident free trip. May this pilgrimage shower blessings on you. We urge you to use this as a opportunity to pray for peace, tranquility and socio-economic development of mother Ghana and the Presidency of Nana Addo Dankwah Akufo Addo.
We take inspirations from the pilgrimage as divinely commanded in the Holy Qur'an - "And pilgrimage to the House is a duty unto God for mankind, for him who can find the way thither" (3:97) - and its rites as was established by the Holy Prophet Muhammad (PBUH).
We are grateful to H.E. President Nana Akufo Addo and the Vice President, Alhaji Dr. Mahamudu Bawumia and the government, the Office of the National Chief Imam Sheikh Dr. Osmanu Nuhu Sharubutu, the Hajj Board and all Ghanaians for helping to make this year's organization a successful and unprecedented.
Wishing you a successful pilgrimage and safe return.
SIGNED Fred Amankwah-Sarfo Kantanka (NPP National Chairman Aspirant, 2018) Issued By: The Office of Fred Amankwah-Sarfo