12 August 2017
|
Opinion/Feature
Should We Need To Be Still Conscious About Good Education, Awesome Grades And Secured Jobs As Per The Advice Of Our Parents Today As A Country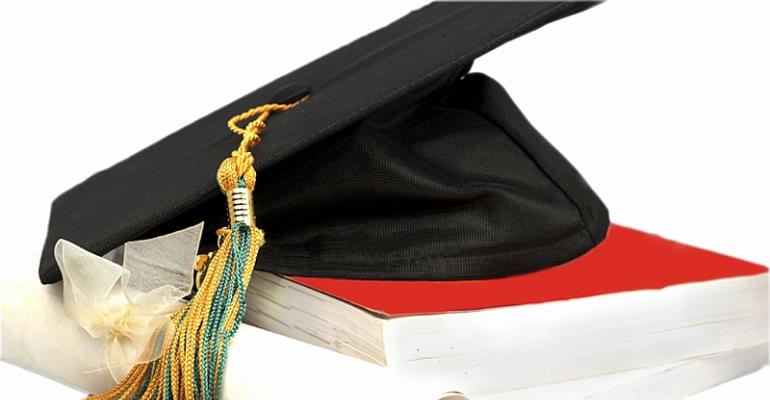 Does good education guarantee success? The answer is a big no. And why? The world around us has changed drastically, but the advice hasn't. Obtaining good education and making good grades no longer ensures success as previously, and nobody seems to have observed.
Parents keep advising their children to 'go to school, study hard and get a good job' which is mostly done as a cultural norms. And due to that most parents are in difficulties simply to keep their children in school in other to get good education and goodgrades which they think will guarantee them a secured job.
Truly, we should know that, the threat of if you don't get a good grade you want get a good job have a little effects, and as parents we need to be open to new and bold ideas. The richest people didn't get rich because of their education.
I think this our parents advice may have worked for people born before 1950s,but it is very disastrous for those of us born into a rapidly changing and challenging world. It is no longer advisable to say to your children to go to school, get good grade and look for safe and secured job. We need to look for new ways to guide our children education.
Many of today university students have E-zwich cards before they leave the university, yet they have never had a course in money or even how to go about it. Simply put, without financial literacy and the knowledge of how money works, they are not prepared to face the world that awaits them, a world in which spending is emphasized over savings. Have you ever noticed that there are a lot of accountants who aren't rich? And investment analyst, real estate brokers and advocates. they know a lot, and most of them are smart as well, but most of them are not rich. since our schools do not teach people what the rich knows, we do take advice from these people as well. Taking what happened in B A their issue with D K M for instance, both the illiterates and literates were in trouble. And this should tell you something. It is time for parents to guide their children to be into professions which will benefit them and not because of job security, benefits or how much I get paid.
We shouldn't be studying something because business are looking for certain job skills. Students spend years in an old-fashioned educational system, studying subjects they will never use, preparing for a world that no longer exists.
Today the most dangerous advice you can give a child is go to school, get good grade and look for a safe secure job. This is old advice and a bad advice. If you could see what is happening in Asia, Europe, South America, you would be concerned as I am. It is good for every child to be educated, and each child need more and different education. And need to know the rules. Therules that the rich play by, and about 95 percent of these rules are learn at homes and school.
We should always remember that financial intelligence is the mental process via which we solve our financial problems.
Today we are facing global and technological changes as greator even greater than those ever faced before. No one has a crystal ball, but one thing is for certain: Changes lie ahead that are beyond our reality. Who knows what the future brings? But whatever happens, we have two fundamental choices: play it safe or play it smart by preparing, getting educated and awakening your own and your children's financial genius. - Sbaron Lecbter.
The writer is a Student At UEW
AGYENIM BOATENG
PHONE: +233554465015/+233570794415
Twitter: @AGYENIM-53204521
Facebook: SNR. A BOATENG.
Telegram:oxxygee/+233554465015
Date:10th august, 2017.