11 August 2017
|
Press Statement
NDC Leadership Deserve Commendation For Launch Of Party School
Center For Progressive Governance (CenProG)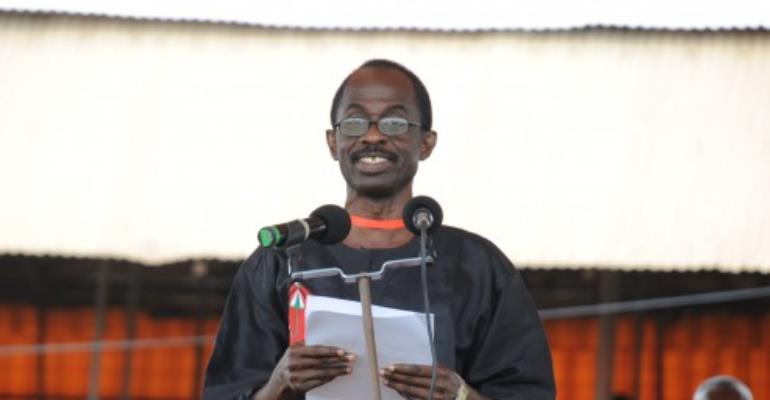 The Center for Progressive Governance (CenProG) will like to commend the leadership of the largest opposition party, the National Democratic Congress (NDC) for the launch of a party school, Ghana Institute of Social Democracy (GISD) to among other things help teach the tenets of social democracy to the benefit of the party and the country at large.
CenProG in an earlier release called on the leadership of the NDC to as a matter of urgency take immediate steps to make the idea of a party school a reality as part of efforts aimed at making the party a credible opposition and cementing its place as a Government-in-waiting. We are therefore full of praise to the leadership of the NDC for taking this giant step in chalking another first in the country's democratic dispensation.
The significance of a party school must not be lost on anyone especially in this era where a lot of the youth do not know the ideologies to which their political party ascribe to. Others know it by name but do not even know what it takes to espouse such ideologies and this has contributed immensely to some of the avoidable challenges political parties face.
In the case of the NDC, CenProG believes the party has not been able to wean itself off the Rawlings factor largely due to the party's inability to drum home its true ideology of social democracy hence party faithfuls are caught up in hero worshipping under the guise that there is something called a Rawlings ideology on which the party was founded.
The seeming lack of proper orientation in the social democratic ideology of the party is also evident by the actions and inactions of party functionaries who exhibt gross ignorance of what it takes to be social democrat. CenProG believes this is at the heart of the many issues that caused the NDC's defeat in the 2016 elections.
CenProG therefore commends the NDC for taking this bold step to ensure that the survival of the party is guaranteed beyond the current generation as beneficiaries of the institute may become ambassadors of social democracy wherever they find themselves.
God Bless our homeland Ghana and make it GREAT and STRONG.
Signed
Sawadogo Mahmoud
Executive Secretary, CenProG
0504607005/0244997751
Mallam Yahya Mohammed
Executive Director, CenProG
0243728659