11 August 2017
|
Sports News
Liverpool Not Under Pressure… To Sell Coutinho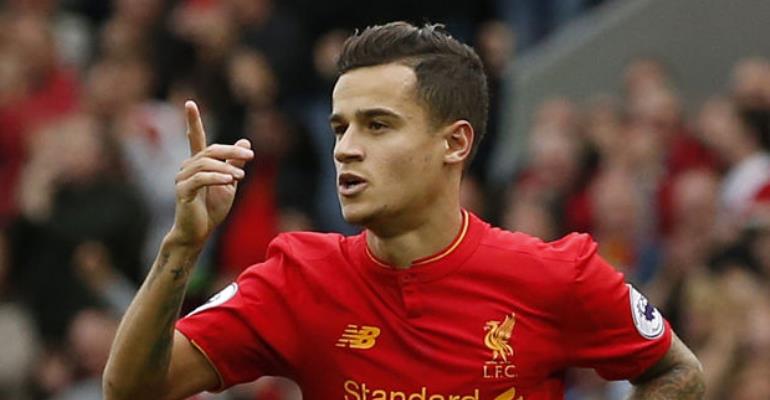 Jurgen Klopp has told Sky Germany that Liverpool are a club that "does not need to sell" after they rejected a second bid from Barcelona for Philippe Coutinho.
On Wednesday, sources told ESPN FC that Liverpool dismissed another approach worth €100 million from Barcelona for Coutinho and reiterated their stance that the Brazil forward is not for sale.
Although the player would be keen on a move to the Camp Nou, according to sources, Liverpool consider the matter closed, with Klopp saying there is no price for any key player that would cause the Reds to sell.
"Looking at the financial aspects, there is no pain barrier so that we'd give in when a certain fee has been reached," Klopp said.
"It's rather about wanting to assemble the best possible team, and this first of all means keeping the lads already at the club, and to complete the squad with others."
When asked what would happen if Barcelona were to offer €150m for Coutinho, Klopp distanced himself from talking about his star player specifically, but said: "Is there a player worldwide who's untouchable for other clubs? I'd say no.
"But like always in life it's about timing, it's about many things, and we are not talking about 'Phil' now but generally speaking.
"It's about whether you can react and whether you must react and if you must react, do you have enough time to react and such things. And that's it.
"But just to say: 'Ah, another club has made an enquiry, let's think about it,' we are just not in this situation and that's all you can say about it. Liverpool are a club that does not need to sell and that's like written in stone and thus it does not matter in the end [what is paid]."
Last month saw Liverpool reject Barcelona's £72m bid for Coutinho and Klopp later said the La Liga side could "save their energy" in their pursuit of the player.
The 25-year-old signed a five-year contract at Anfield back in January, with Liverpool ensuring no release clause was inserted in the new deal.