Hotel Kufuor: Chief is the sole owner, if...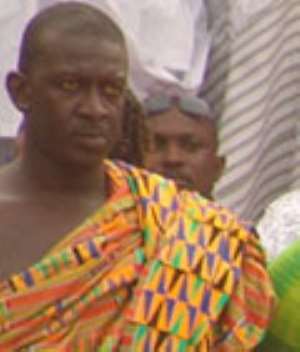 The Company, that is believed to own the hotel which has come to be known by several names in media circles, including, 'Hotel Kufuor,' 'Hotel de Waa Waa,' 'Kuff Hotel,' and 'Intimate Hotel,' among others, the Airport West Hospitality Company, with a Stated Capital of ¢10million is solely owned by Mr. John Addo Kufuor, a.k.a. Chief Kufuor, the eldest son of the President, H. E. John Agyekum Kufuor.
The authorized businesses of the company, are:
a) Hotel Operator
b) Restaurant Operator
c) Real Estate Development
d) Tourism
e) General Trading
f) Import and Export Services
A search carried out by The Chronicle at the Registrar General's Department, revealed that the Company was issued with a Certificate of Incorporation on September 23rd, 2002, whilst it obtained its Certificate to Commence Business on October 2nd, 2002.
The search revealed that all the 10 million issued shares of the Company's 100 million total authorized shares of the company, valued at ¢10million were paid for in cash, by John Kufuor.
The Directors of the Company are John Addo Kufuor and Nana Ama Kufuor, all of House Number 235, Airport West, Accra, with Chief Kufuor as the Secretary.
The registered office of the company is 91, Klotey Crescent, Labone, Accra.
What this means is that if the hotel in question is owned by Airport West Hospitality Company, then Chief Kufuor is the sole owner, as there are no records of .any additional shares issued subsequent to the registration.
Chronicle investigations continue as we evaluate the nature and form of the banking facility that was used to procure the property.