5 August 2017
|
General News
I would jail three persons a week to keep Accra clean – Rawlings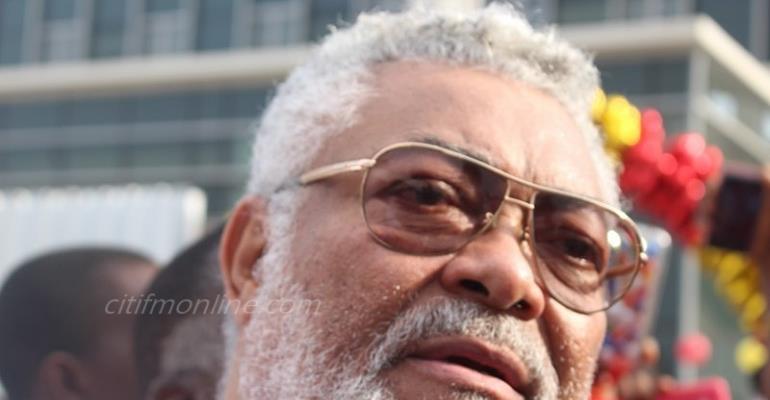 Former President Jerry John Rawlings has proposed a radical approach towards dealing with filth in Accra.
Speaking at the Ada Asafotufiam Festival, the former President said if given the opportunity, he would jail a minimum of three persons a week for sanitation related offenses till Accra's sanitation situation improved.
"You are lucky the position given to me is just a ceremonial one. If I was acting in the actual capacity, I would jail about three to five people a week till Accra becomes clean again."
"It is disheartening and very unpleasant. Those who collect rubbish come to dump them at the roadside. Let's be a little more patriotic by arresting these persons and teach them a lesson."
Mr. Rawlings' comments followed his award by the Metropolitan Chief Executive of the Accra Metropolitan Assembly in recognition for his campaign for a clean environment.
He was presented with a plaque as he accepted to be the ambassador for a revamped sanitation campaign being spearheaded by the AMA.
Mr. Rawlings described Ghana as an ailing State and stressed the need for better sanitation to the benefit of all.
"Typhoid, hepatitis B, and cholera are prevalent in our country because of this attitude. Because of this, we all need inoculation. Let's not make things work. This government inherited an ailing State and if we don't come together to rebuild this country, we will all suffer."
–
By: Zoe Abu-Baidoo/ Elvis Washington/citifmonline.com/Ghana
Contracts awarded to the sister-in-law has raised questions of conflict of interest.
Advertized